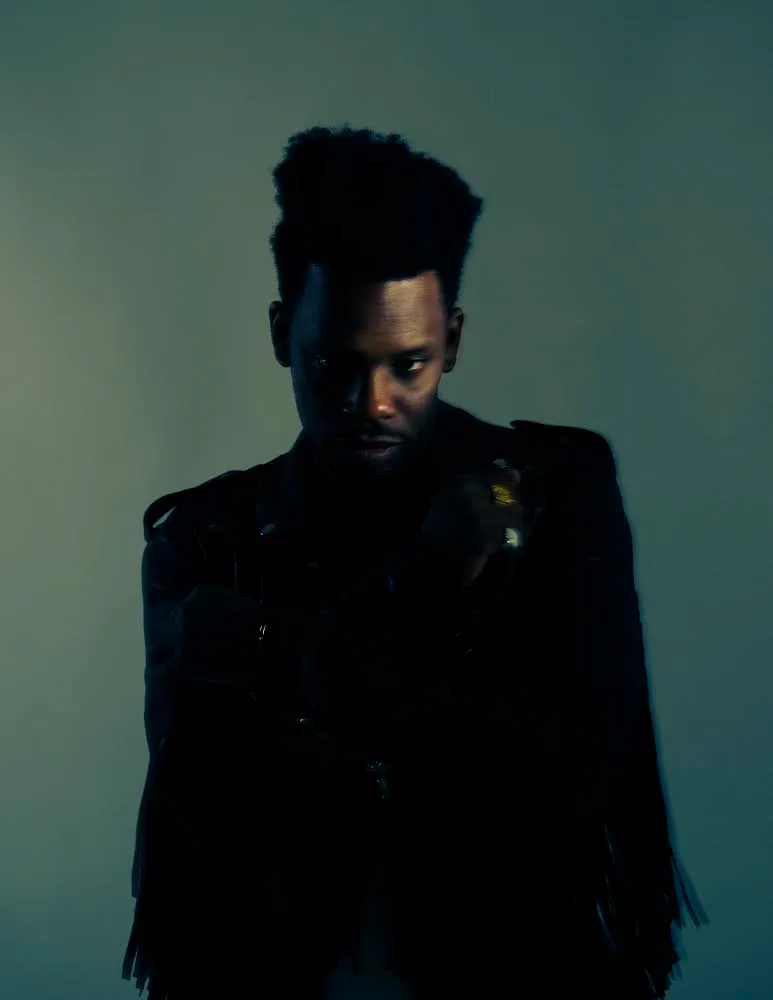 GAIKA
A self-described 'hard-to-place person', GAIKA is an experimental rapper, producer, writer, visual and performance artist. His debut album, Basic Volume, and his first art installation, SYSTEM, a vast experiential audio-visual sculpture, were launched simultaneously in 2018. Both projects draw directly on his Caribbean heritage. While Basic Volume is an elegy to GAIKA's late father, a Windrush-generation immigrant, SYSTEM marked the 70th anniversary of Windrush by exploring the impact of migration on music in the UK, sound system culture and the history of the Notting Hill Carnival. GAIKA's new installation, ZEMEL (2022), a smaller-scale relative of SYSTEM, is a shrine to his murdered uncle and other Windrush-generation deportees.
GAIKA‌ ‌(born‌ ‌1982,‌ ‌London)‌ lives and works in London. ‌GAIKA studied‌ ‌at‌ ‌the‌ ‌University‌ ‌of‌ ‌Salford.‌ ‌
My works are largely considerations of psychogeography, morality, technology, memory, and emotion. I want people to get truly lost in the worlds I build, and for that journeying to trigger internal investigations beyond the moment of encounter.