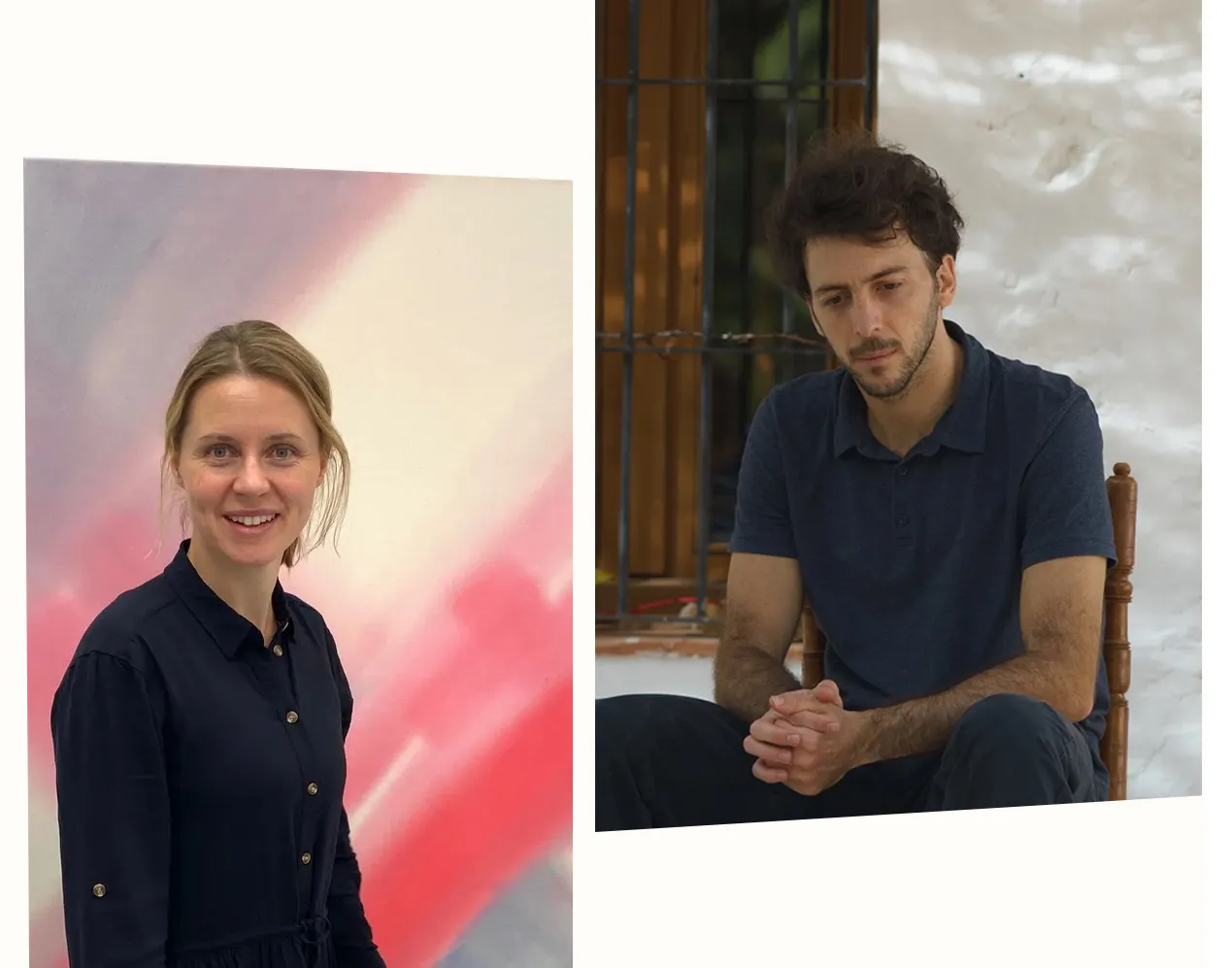 Anna Beller & Alejandro Campos
Anna Beller (Painter and Architect from Germany) and Alejandro Campos (Spanish Architect and Creative Coder based in Rotterdam) started to collaborate in 2023 for the generative digital-physical series Draftwek.
In her process-oriented artworks Anna Beller experiments with natural colour flow versus human intervention. A game between giving up control versus mechanical determination producing unexpected results.
Alejandro's work connects interests on art history, critical theory, classical music, architecture and technology in experimental and unexpected ways, often driven by playful and bright aesthetics.
With Draftwerk, a study on vectors and space, the artist-duo explores the intersection of generative and intuitive, digital and physical, robotic and human. A game of rules and interpretation, typology and intuition, all starting from the most simplest idea: the intersection of vectors.