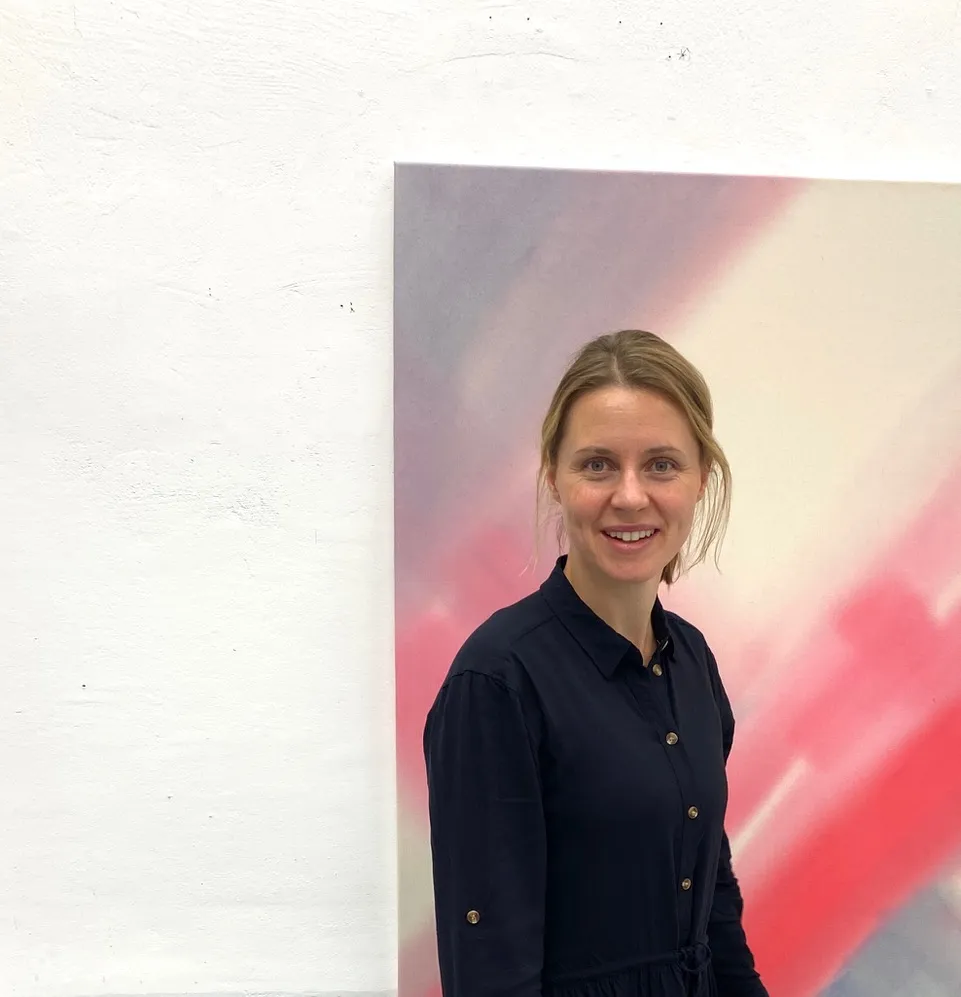 Anna Beller
Anna Beller is an emerging experimental painter and digital artist from Berlin working in Hannover. She experiments with colour relationships and its transparencies in soak stain technique, a technique established in the 1950s by American abstract artist Helen Frankenthaler (1928-2011) and developed by Morris Louis (1912-1962): Highly thinned colours soak into unprimed canvas, generating organic shapes, movement and color overlaps.
In combination with her architectural background Anna has started to create NFT-series of digital graphic artworks and digital paintings on objkt.com and Foundation. Read Anna's interview on 'Right Click Save' with Danielle King (CFO/COO of ClubNFT & former manager of the Department of Painting and Sculpture at The Museum of Modern Art, New York).
In 2023, Anna collaborated with Alejandro Campos in the duo Anna Beller & Alejandro Campos.