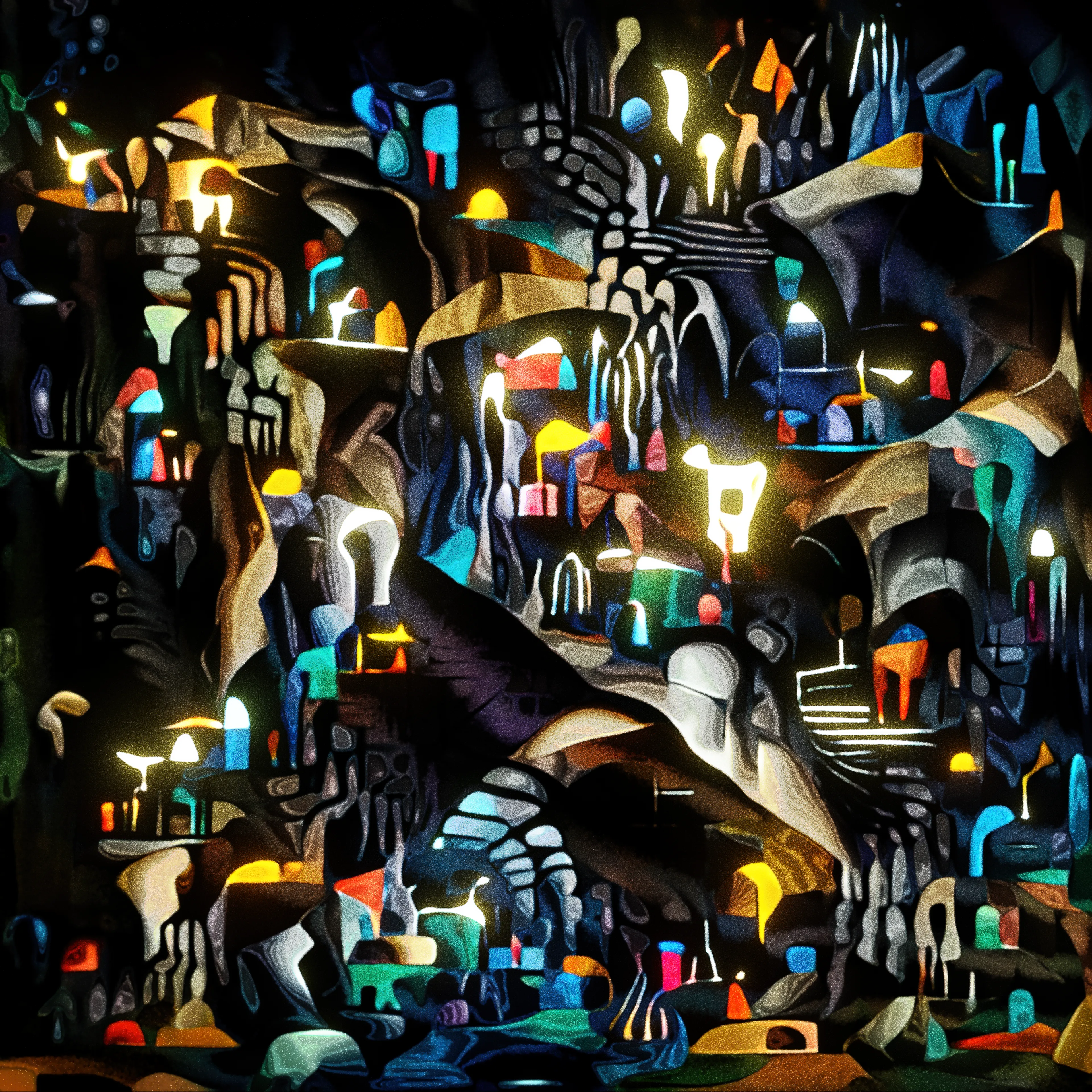 Reconciliation with the Living - Part II
On View
Art For Tomorrow
26-30 April
Borgo Santi Apostoli, 19
Florence, Italy
Artists
Ferdinand Dervieux
Matthew Plummer-Fernández
Paweł Grzelak
Verse is proud to present Reconciliation with the Living Part II, an exhibition of new works by Paweł Grzelak, Matthew Plummer-Fernández, and Ferdinand Dervieux.
"Reconciliation with the Living" is a call to reconnect with nature and more especially all forms of life. The artists featured in the "Reconciliation with Life" exhibition have been carefully selected for their commitment to the environment and their ability to use digital art to raise public awareness.
The physical show presented by Museum Week for the Art For Tomorrow conference will display the works of Phaust, and Zancan from Part I, including Carbon Capture curated by main collectors, and Matthew Plummer-Fernández (Part II). The exhibition will be open to the public from April 26 to 30, 2023 in Florence, Italy. We warmly welcome all art enthusiasts, nature aficionados, and individuals who share an interest for environmentalism to explore this exhibition.
Ferdinand Dervieux
Ferdinand Dervieux is a digital artist who resides in Paris and has a transdisciplinary practice that involves emerging technologies. After studying art and art history, he joined...
View profile
Matthew Plummer-Fernández
British/Colombian artist Matthew Plummer-Fernández works across physical and digital media, critically and playfully examining the interrelation of algorithmic systems, popular...
View profile
Paweł Grzelak
Paweł Grzelak is a 3D artist specializing in procedural, generative, and code-based art. With a passion for creating mesmerizing animations that blur the lines between reality and...
View profile
We are in a race against time to conserve the beauty and diversity of our natural habitats, and to protect our ecosystems and natural resources for generations to come. Now, change depends on more than political and legal agreements: it demands a shift in attitudes, and a new perspective on humans' place in nature.
The city of Florence will host the exhibition Reconciliation with the LivingI from April 26 to 30, 2023, as part of the international event Art For Tomorrow proposed by the Foundation for Culture and Democracy. This exhibition, initially conceived with the support of UNESCO, highlights artists committed to the environmental cause.
'We are excited about our collaboration with Art For Tomorrow to showcase this exhibition, which was first unveiled at UNESCO HQ in November 2022. We strongly believe that art has the power to change mindsets and raise awareness about the urgent environmental issues facing our planet'
Artists can help change the way we look at the world. With digital images' role in influencing attitudes growing all the time, awareness of environmental issues is now predominantly shaped online. Looking to provide artists with a platform on which to help shape public sentiment, MuseumWeek decided to take a closer look at the work of a selection of digital artists exploring themes of life and biodiversity.
Curator
MuseumWeek
MuseumWeek is an international community of professionals working in galleries, libraries, archives, museums, science and music centers, and other cultural organisations, with a shared vision of social impact through culture. Organizing both online and offline events, MuseumWeek also brings together artists and digital creators from around the world committed to social change.
View curator profile