Harvey Rayner
Quasi Dragon Studies
On View
26 July - 30 July 2023
4 Cromwell Place, South Kensington
London SW7 2JE
Opening event
Tuesday 25th July, 6pm
6 - 8pm : Reception evening
7 - 8pm: In conversation with curators
Sale
Tuesday 22nd August 2023, 6pm
Verse Solos
Verse proudly presents the second edition of Verse Solos: Harvey Rayner's Quasi Dragon Studies. This is a culmination of Harvey Rayner's 25-year project, which explores new ways of creating artworks. Rayner, known for his notable works such as Fontana (2022), Vellum (2023) and Covehithe (2023), expands his artistic exploration by inviting collectors to actively contribute to the co-creation of the artwork.
Quasi Dragon Studies showcases visually striking elements resembling textile designs and Japanese aesthetics. The series is deeply rooted in Rayner's lifelong pursuit of geometry and mathematics, drawing conceptual inspiration from Buddhist philosophies as well. This fusion of diverse influences invites viewers to immerse themselves in a collective creation of an artwork, where the connections between people go beyond the artist's self.
How does it work?
Collectors mint outputs, referred to as 'tiles' by the artist. Tile minting will be open for 500 hours, with unlimited supply within that time. Collectors have the choice to either keep them as they are or use the 'Composite Builder' tool to create more intricate compositions. By combining diverse tiles allows for more creative freedom, while adhering to strict joining rules, collectors can create limited editions called Black Dragons and White Dragons. This process allows the creation of unique composites and rare elements based on chance and secondary market purchases.
Only 50 Black Dragons and 5 White Dragons can be minted. Once a particular configuration of a Black Dragon or White Dragon has been minted, that particular configuration will no longer be available to mint as a Black Dragon or White Dragon, even if you the tiles would have otherwise qualified to mint a Black Dragon or White Dragon.
To read more about the joining rules to create limited edition Black Dragons and White Dragons, visit Harvey Rayner's Quasi Dragon Study Docs.
Please join Harvey Rayner on Thursday the 17th of August, in Spaces to hear him talk through the project's final workings and his vision for the future, and answer any questions you might have about Quasi Dragon Study.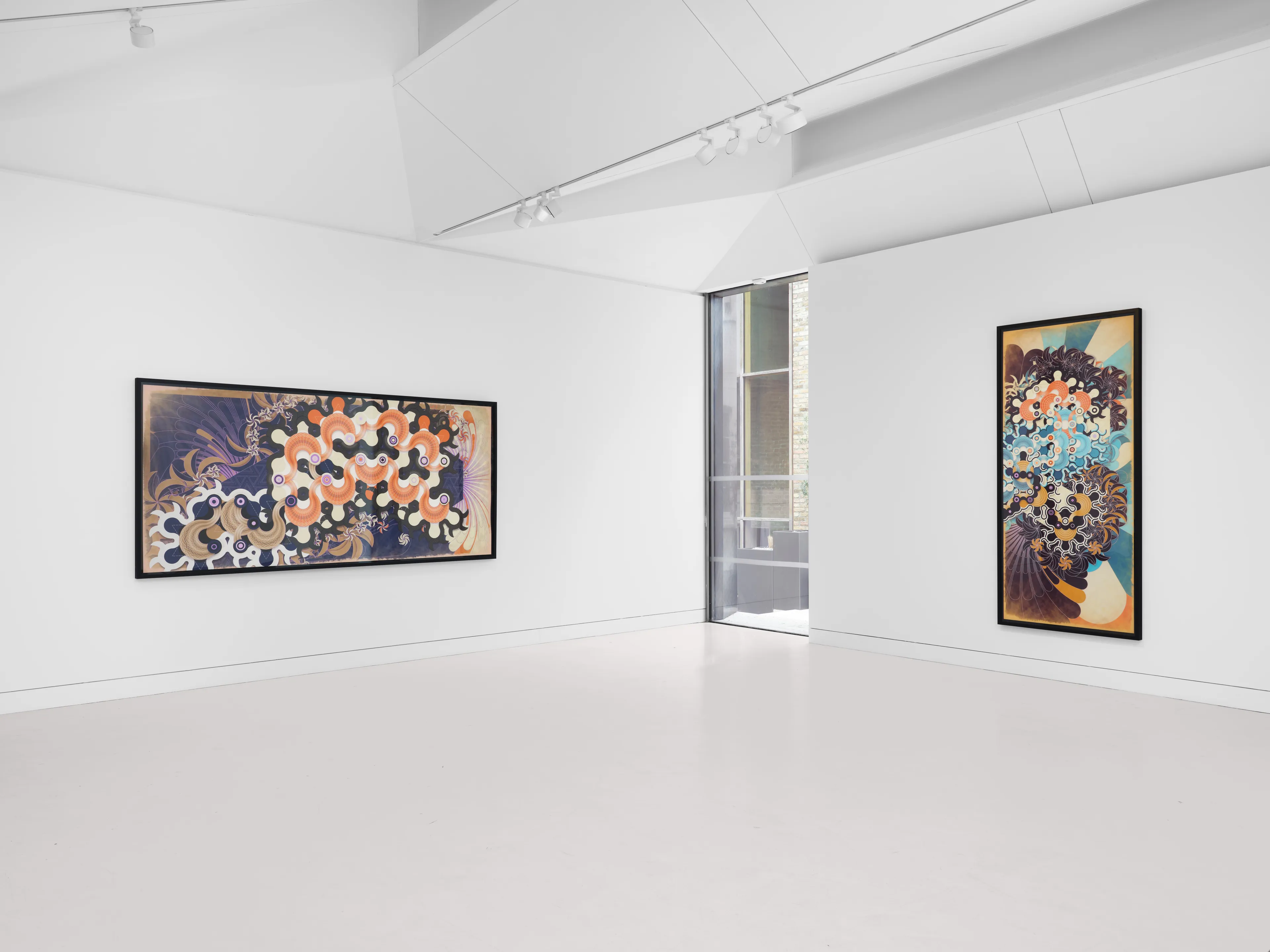 'For 25 years I've been exploring ways of compositing sets of simple artworks to form new more complex artistic language and more ambitious compositions.'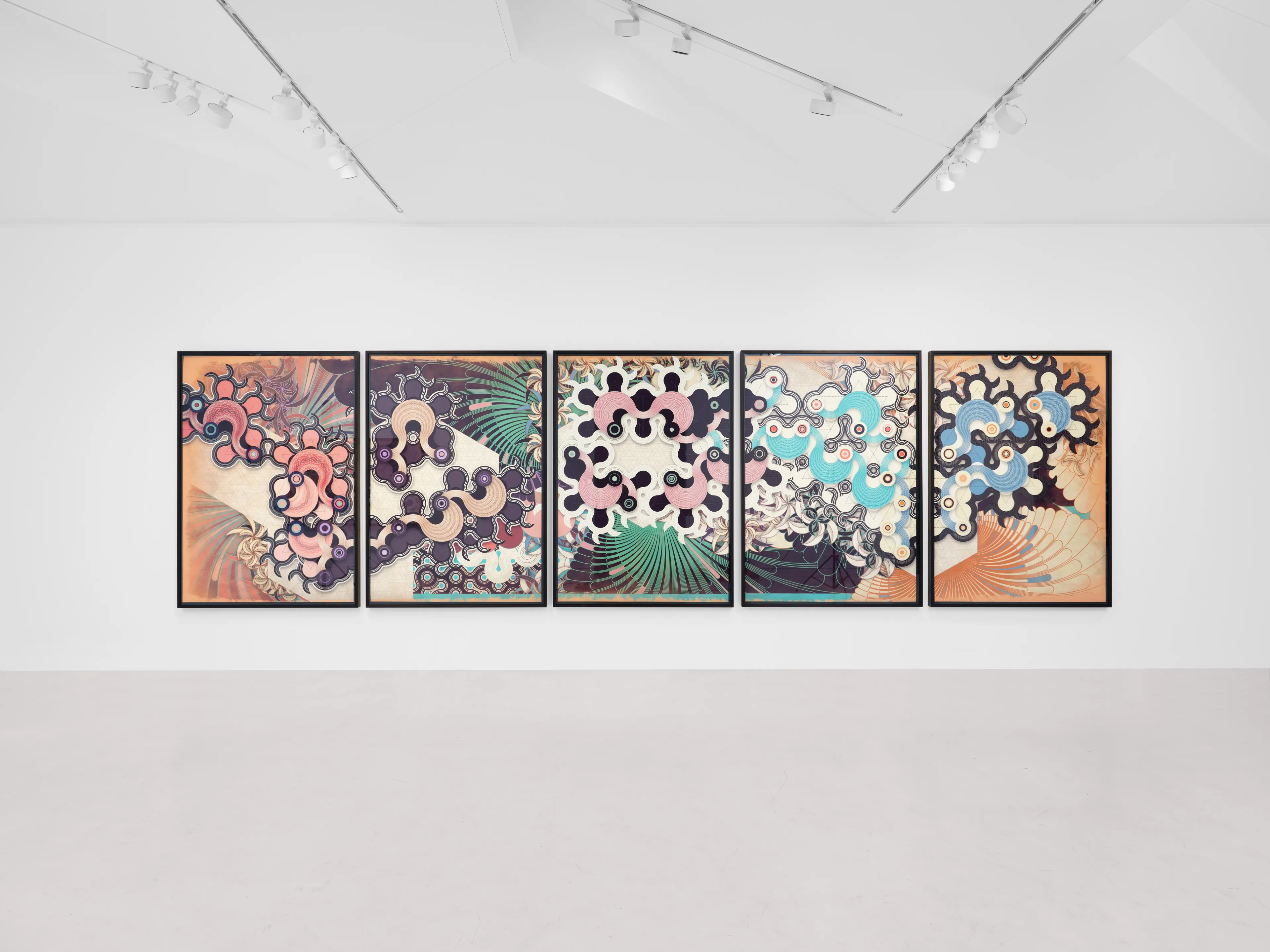 Some Key Notes:
Tile minting will be open for 500 hours.
All tiles have the property that they can be joined into composites using a tool called the 'Composite Builder'.
Composites can be minted from the 'Composite Builder'.
Tiles are burned when converting to a composite, decreasing tile pool.
Once a composite is built, it cannot be added to or dismantled back into single tiles.
There is a rare set of 50 Black Dragon composite configurations.
There is a rare set of 5 White Dragon composite configurations.
To mint a Black or White Dragon composite strict joining conditions must be met.
All tile colours in a Black Dragon composite are converted to the characteristic Black Dragon dark colour space
All tile colours in a White Dragon composite are converted to the characteristic White Dragon pale colour space
There is no time limit to convert tiles to composites.
Single tiles can also be minted into the composite collection either with or without blank tiles to change composition.
For more extensive information, please read the full Quasi Dragon Study docs here.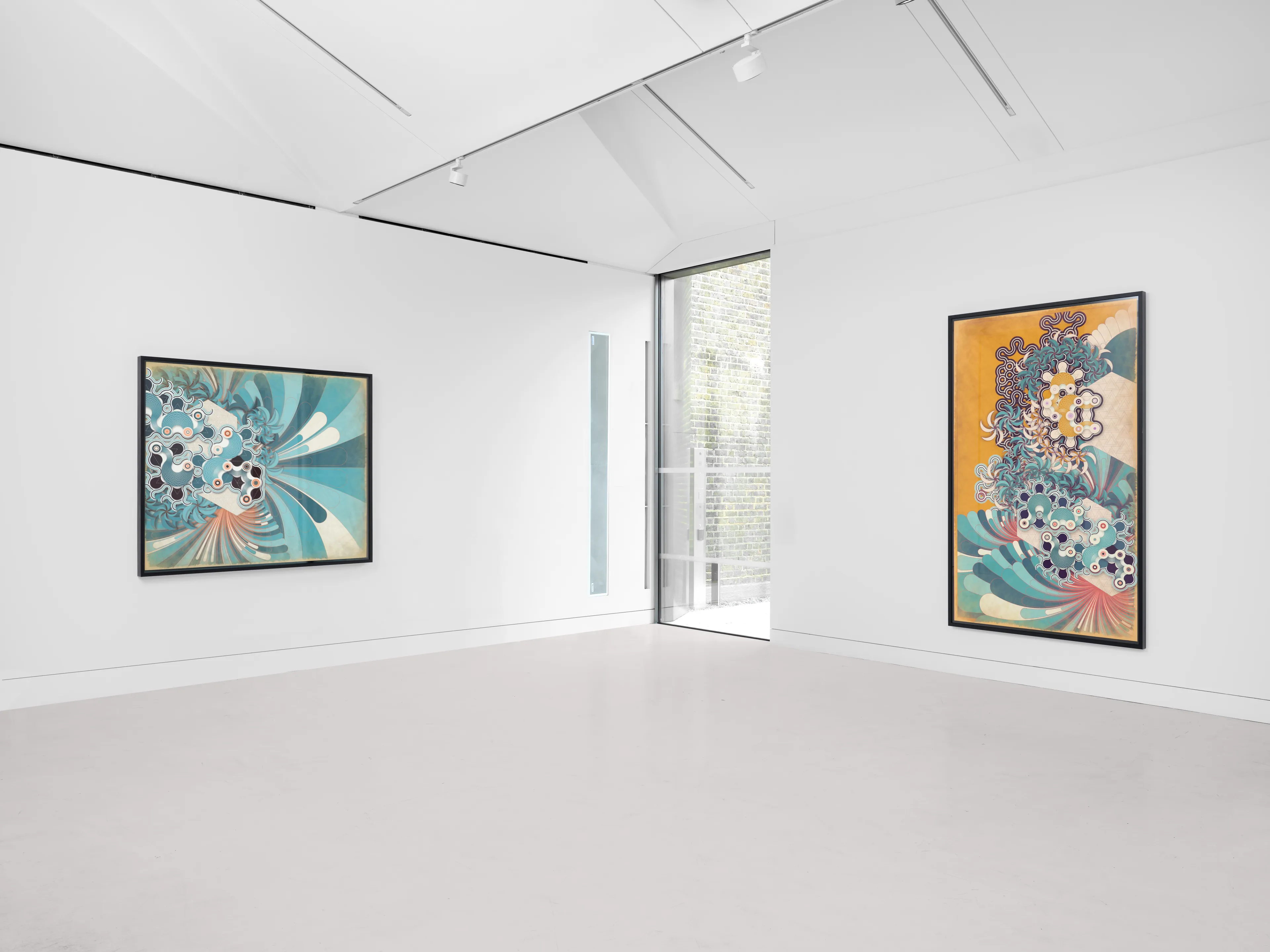 Full artwork IP will be given away with every tile and composite mint in the Quasi Dragons Collection. The IP for an artwork nearly always remains with the artist, rather than the collector. With Quasi Dragon Studies, collectors can use their composite for any commercial projects or to make new art with, without asking for the artist's permission.
Artist
Harvey Rayner
Harvey Rayner (born 1st January 1975) is an English artist and creative coder with over 25 years of digital and generative art practice. He studied at The City and Guilds of London Art School and has had a diverse creative career working as a designer, inventor, programmer, and business owner all while maintaining a dedicated daily art practice. Rayner's extensive body of work showcases an...
View artist profile