Travess Smalley
Pixel Rug — Odysseys
Pixel Rug is a series of computer-generated images programmed by Travess Smalley which broadly explore three interrelated concepts: pixel art; 'dithering' textures (juxtaposing pixels of two colours to create the illusion that a third colour is present); and anti-aliasing (a digital technique to smooth transitions between shapes to soften lines and blur edges).
Smalley's Pixel Rug series is made up of hundreds of procedurally generated works spanning several media and display modes. They have appeared as an exhibition of plotter drawings; modded game assets in Minecraft; NFTs; a playable GameBoy cartridge containing an interactive slideshow essay; and now as a series of six unique handwoven rugs – two of which is currently displayed in Verse's London space (pictured).
The rugs were produced in collaboration with Samira Gagné Ludwin (Maman Rugs, Los Angeles) and woven by Shanti Sunita Aparna of Nitya Exports (Uttar Pradesh, India).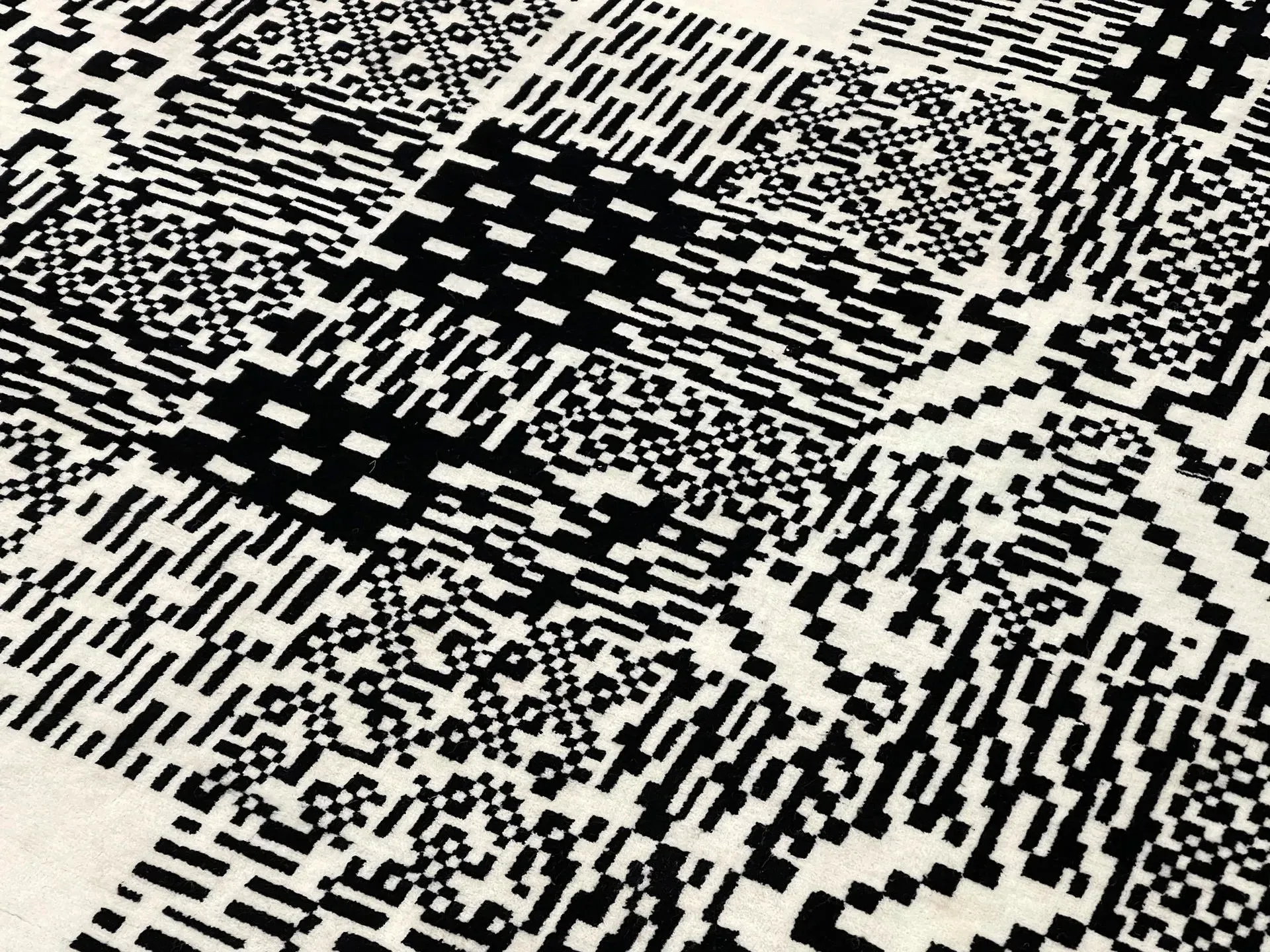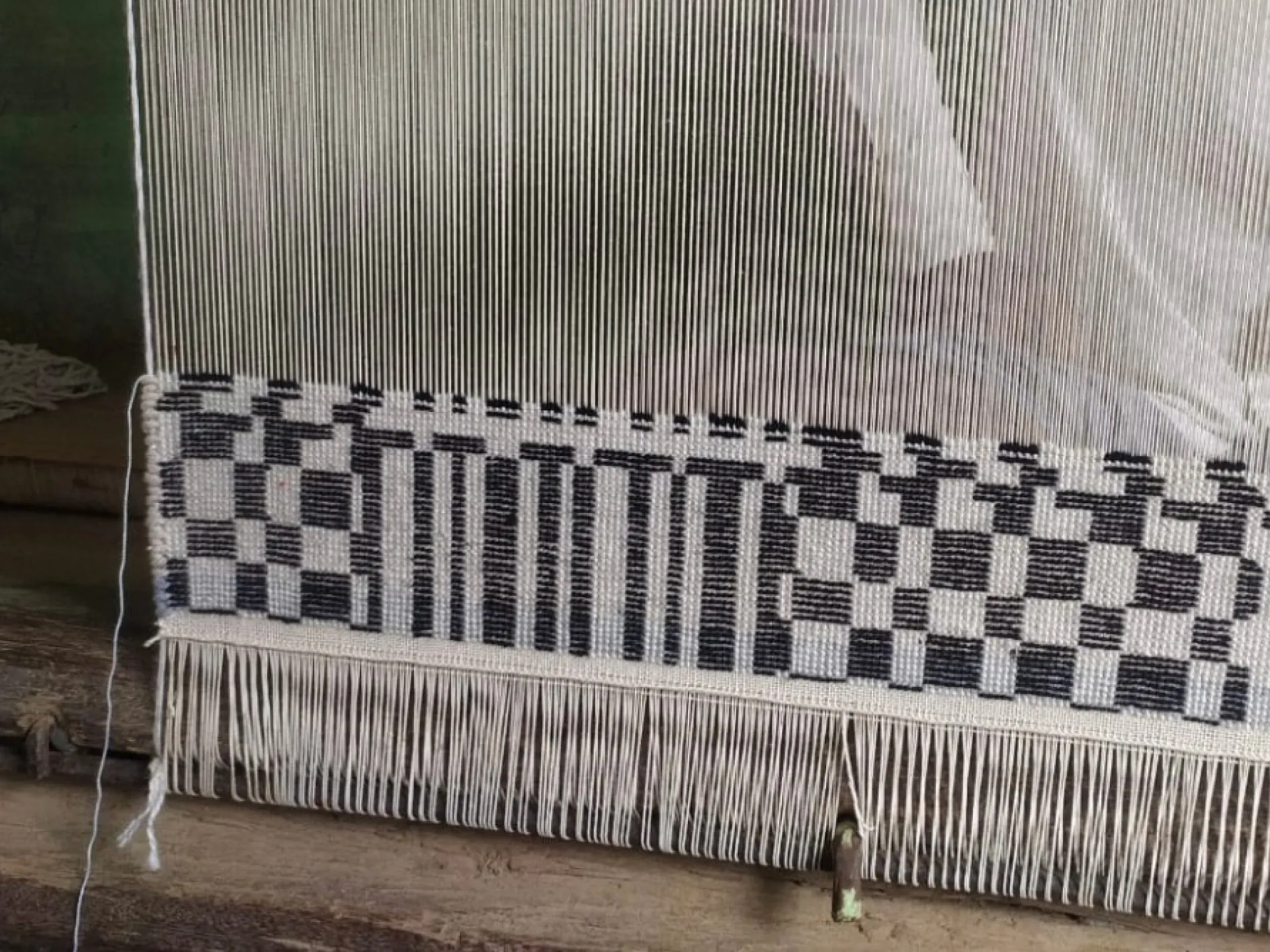 This series is typical of Smalley's wide interest in using both high and low tech means to move drawing, painting, and weaving in and out of the digital realm. In his own words, his practice aims at creating an experience "where the viewer's visual vocabulary just draws a blank and they can no longer distinguish the digital from the real".
Artist
Travess Smalley
Travess Smalley is an artist and educator. His practice explores generative art and design, creative software, digital painting, and printmaking. His artwork is represented by Foxy Production in New York, and he received an MFA in Digital + Media at Rhode Island School of Design. He has a BFA from Cooper Union.
View artist profile