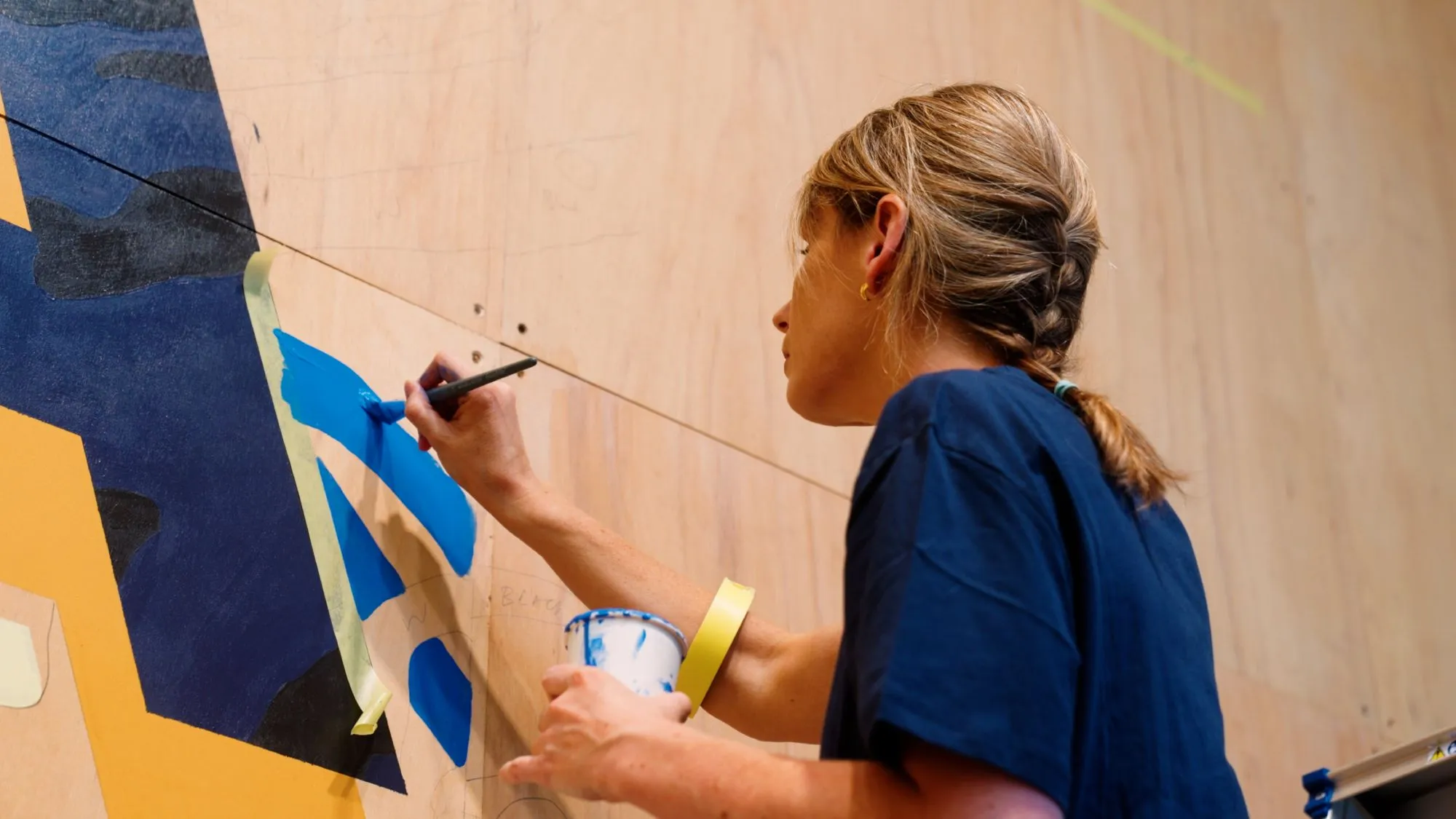 Mark TitchnerLike there is hope and I can dream of another world
On view at Hauser & Wirth
23 Savile Row, London W1S 2ET
19 August - 14 September 2022
Verse is proud to share that it will be facilitating the digital NFT sale of a major new installation by Mark Titchner titled 'Like there is hope and I can dream of another world'. The artwork will be on view from at Hauser & Wirth London, as part of a major new exhibition by the arts and mental health charity Hospital Rooms.
Taking its name from Mark Titchner's new work the exhibition, 'Like there is hope and I can dream of another world', also features new installations by artists Harold Offeh and Michelle Williams Gamaker, and will play host to a lively programme of free workshops and events. The exhibition will culminate in a fundraising auction on 14 September hosted by Bonhams, which aims to generate significant funds for a new art programme and series of artworks at the Rivers Centre, Norfolk and Suffolk NHS Foundation Trust.
The artwork will be sold as an open edition on Verse for the duration of the exhibition, commencing Thursday 18 August at 6PM BST. The price will start at $1 and then increase by $1 after every sale. All proceeds from the sale of this NFT will support Hospital Rooms.
Artist
Mark Titchner
Mark Titchner (b. 1973, Luton, UK) was nominated for the Turner Prize in 2006, participated in the Venice Biennale in 2007 and was Artist in Residence at the Art Gallery of Ontario, Toronto in 2012. In 2018, he completed a major new permanent public work, Me, Here Now, which is installed at London Bridge Station. In addition, his work is held in numerous public collections including Arts Council...
View artist profile