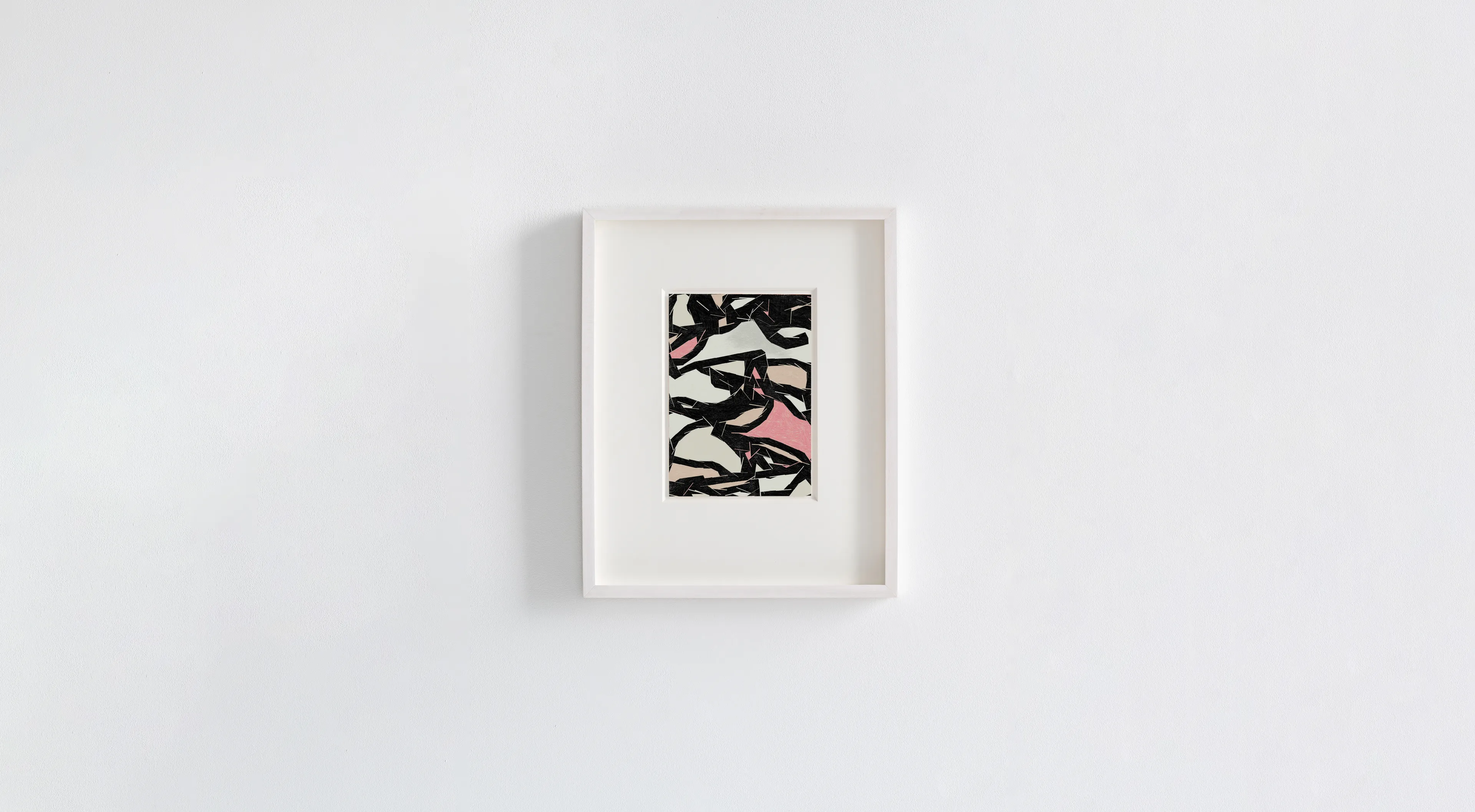 William MapanIntimacy
Opening event
Tuesday 3rd Oct
6 - 8pm: Reception evening
7 - 8 pm: In conversation with curators
On View
4 - 8 Oct 2023
4 Cromwell Place, South Kensington
London SW7 2JE
Verse Solos
Verse is proud to present as its 5th edition of Verse Solos, an exhibition of works by William Mapan. Mapan's most recent work marks a turning point within his practice. As an artist who has become prominent within the digital realm with series such as Dragons (2021), Anticyclone (2022), and more recently Strands of Solitude (2023), and Distance (2023), he stands out as one of the most masterful coders and creators of our time.
Intimacy features two new series from two new algorithms that consider the relationship between the artist and the computer in creating generative art. They call on the viewer to contemplate the way in which artist and computer collaborate in the creation of art today, as well as the extent to which preconceived ideas about physical art influence us when critiquing digital artworks.
Mapan is known for his distinctive flair, and his works in these series deliberately distance themselves from compositions with polished finishes. Rendered purely through code prompts, they explore the imperfections of seemingly arbitrary sketches, comprising lush and playful representations of primary paint materials. In these series, Mapan purposefully creates an organic aesthetic suggestive of analogue methods. As a nostalgic ode to childhood's untainted creativity, the works' textures suggest the use of mediums such as crayons, felt-tip markers, and coloured pencils. The intention to recreate the effects reminiscent of paint, to channel the tactile – the subtle smudges, the soft brushstrokes, and the hushed nuances – is an endeavour that underlines his commitment to infusing the digital with an almost tangible materiality.
Please join the artists and Verse for the IRL reception evening and in conversation with the curators Melanie Lenz (Digital Curator at V&A) and Tamar Clarke-Brown (Curator at the Serpentine Galleries) on 3 Oct, 2023.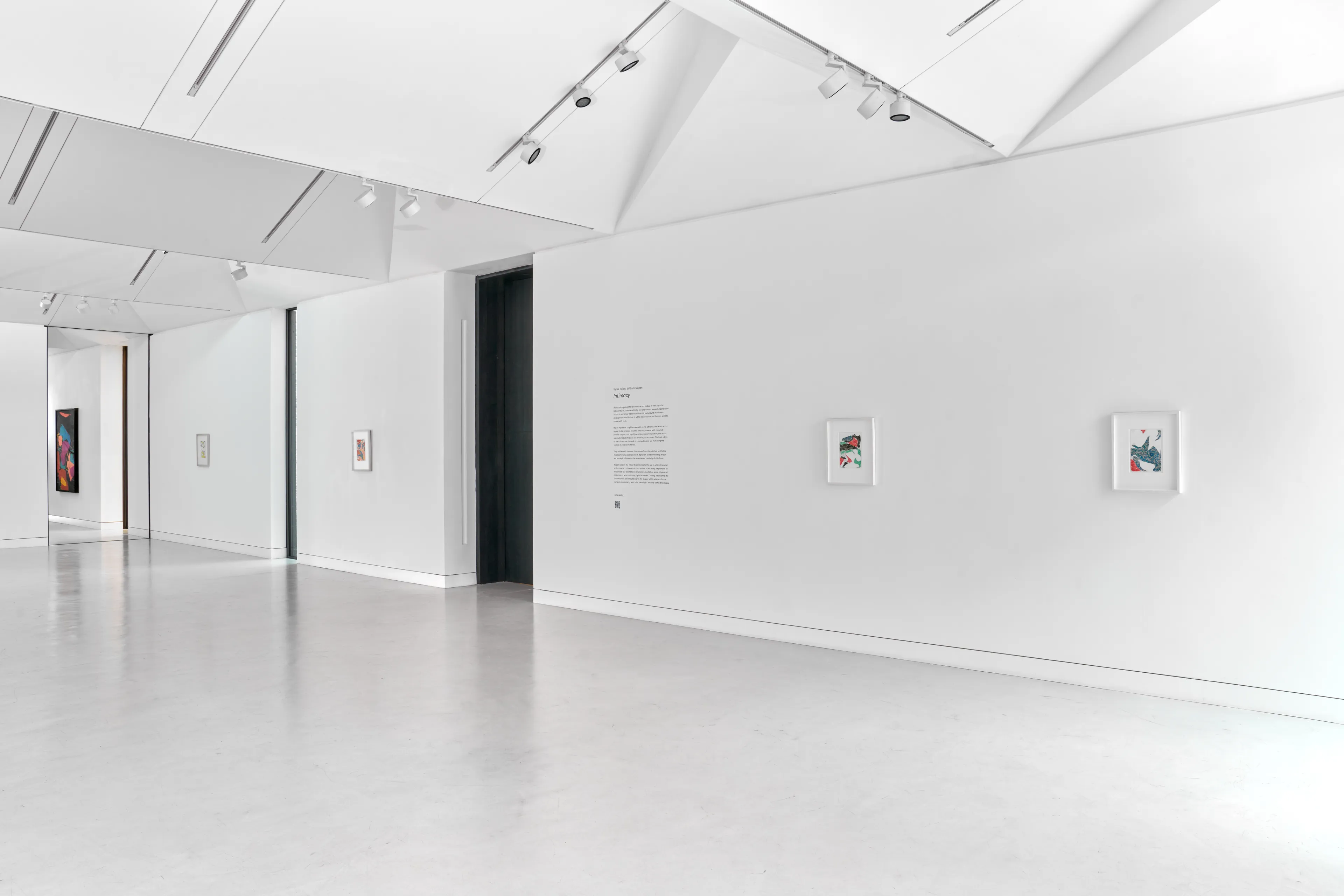 Sketchbook A is a series of what appear to be scrawled childlike sketches, created with coloured pencils. Upon closer inspection, the works are anything but childlike, and anything but scrawled. The hard edges of the colours are the work of a computer, and are mimicking the texture of crayons. William's code creates these textures from colour, replicating tangible 3D materiality on a 2D digital canvas. The resulting images are nostalgic tributes to the unrestrained creativity of childhood, and masterfully distance themselves from the polished aesthetics most commonly associated with digital art.
There is evidently a parallel to the artistic legacy of Matisse in this recent series. The echoes of Matisse's pioneering spirit and bold forms resonate with Mapan's hard edged compositions. It is also felt in the interplay between contrasting colours and cut out shapes and within the whimsical drawings.
'Creating is a journey through myself, and I cherish the moments where I'm in my flow with just the will to create. '
William's second series, Through Your Eyes, continues to create organic aesthetics suggestive of analogue methods, imitating the appearance of materials such as coloured pens and highlighters. However, embedded within these works is also an invitation for the observer to witness shapes emerging from the sketches. They draw on the innate human tendency to find recognisable forms within inherently abstract images. This attempt to engage, to discover and explore, mirrors the very nature of artistic inquiry itself – a journey where personal narratives intertwine with abstract realms.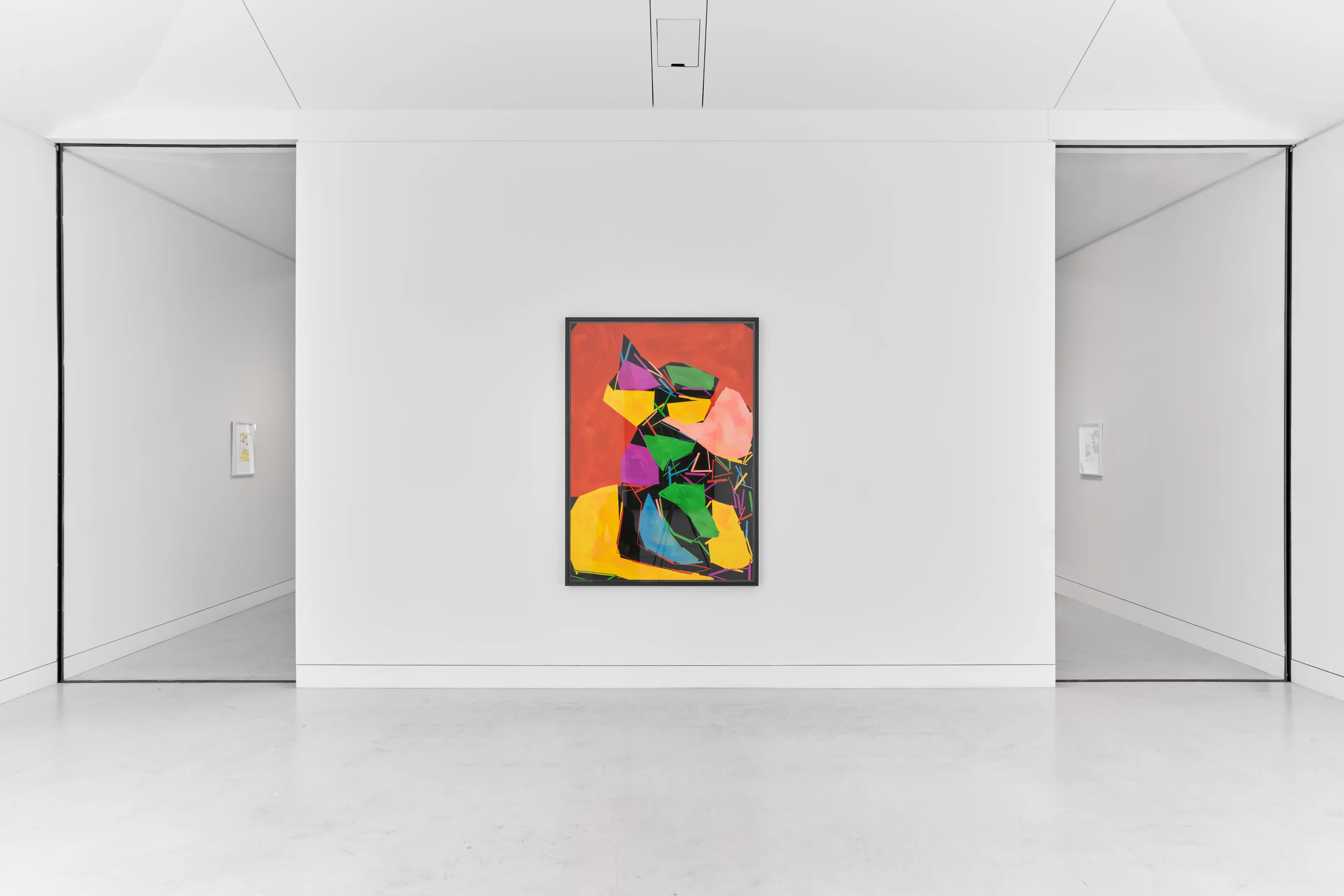 With these series, William Mapan offers a special perspective on the dichotomy between the digital and tactile. He is committed to creative coding as well as painting en plein air, sketching daily, and essentially losing himself in the process of 'making' no matter what the medium. His works ripple with the resonance of childhood's creativity, a pure form of artistry that is uninhibited and not self-conscious, and their execution reminds us of what a skillful coder Mapan is to be able to capture the transient spirit and energy of early creation that we spend a lifetime chasing.
Artist
William Mapan
William Mapan is a digital art pioneer, currently based in Paris. With a background in software development, he combines computer science with his passion for pigment, light and texture. One of Mapan's most notable works is his 2021 Dragons series, in which he shared a portion of the works' ownership with his collectors during the process of creation. He often combines contrasting ideas which...
View artist profile
Curator
Verse Solos
Verse Solos is dedicated to exhibiting some of the world's leading digital artists, artists who have been integral to the digital space or who we believe will impact the course of digital art. We find beautiful ways to physically exhibit digital art, providing an opportunity for non digitally-native collectors and art-lovers to experience these works. We provide in-depth overviews of our artists...
View curator profile