On View
4-30th September
School of Digital Arts
14 Higher Chatham St
Manchester M15 6ED
4-10th September - Kerim Safa
11-13, 16-17th September - Gretta Louw
18-24th September - Leander Herzog
25-30th September - Kristen Roos
Works Live
29th Sept - Kerim Safa & Kristen Roos
2nd Oct - Leander Herzog & Gretta Louw
Artists
Kerim Safa
Gretta Louw
Leander Herzog
Kristen Roos
Verse is pleased to present Hyperconnection, an exhibition that delves into a multifaceted exploration of digitality, deeply rooted within the contemporary technological landscape. As we immerse ourselves in the pixelated past and hyperconnected present, we are prompted to consider how technology shapes our identity, culture, and interconnected world.
Hyperconnection transforms the School of Digital Arts (SODA) building at Manchester Metropolitan University into a dynamic canvas, exploring the intricate interplay between the digital world and our sense of self. Inspired by the visionary work of Nam June Paik, specifically his groundbreaking piece Electronic Superhighway: Continental U.S., Alaska, Hawaii, this dynamic showcase brings the SODA building in Manchester to life as a platform for contemporary artists to challenge how digital communities mould and transform our everyday lives in an era defined by hyperconnectivity and digital immersion. Throughout September 2023, each week's featured artist is taking over the SODA façade which morphs into a living reflection of the ways digitalitality shapes and reshapes our identities.
Hyperconnection is a dynamic exploration of how digital communities intersect with the evolution of personal identities. Through the transformative power of the building façade, the exhibition highlights the intricate relationships between individuals and their digital surroundings. As viewers interact with the dynamic exhibition, we're prompted to contemplate how the digital landscape impacts not only their individual experiences but also the wider sense of community.
'Without electricity, there can be no art.'
Monolithic Machines is a series of digital animations that reimagine the hidden complexities lurking beneath the surface of digital screens. Created for the LED façade of the School of Digital Arts (SODA) in Manchester, these artworks explore the intricate world of interconnected systems, which initially appear as a unified whole.
Inspired by the dual nature of digital screens, Monolithic Machines draws parallels between the LED façade and the displays that saturate our modern digital landscape, from smartphones to digital billboards and rotated TVs serving as art installations. It is when these screens fall silent that their true essence is revealed, transforming into monolithic entities reminiscent of Arthur C. Clarke's iconic slabs.
Beneath the apparent simplicity lies an intricate labyrinth of interconnected machinery, meticulously crafted through frame-by-frame pixel animation, bridging the mechanical and the digital. The artwork portrays an industrial production line with black and white boxes endlessly moving through complex contraptions in a closed loop, transitioning between forms without yielding any tangible output. Monolithic Machines elevates the rhythmic motion of the machinery beyond its practical function, transforming the machine itself into an object of fascination and turning the screens, regardless of their size, into monolithic entities.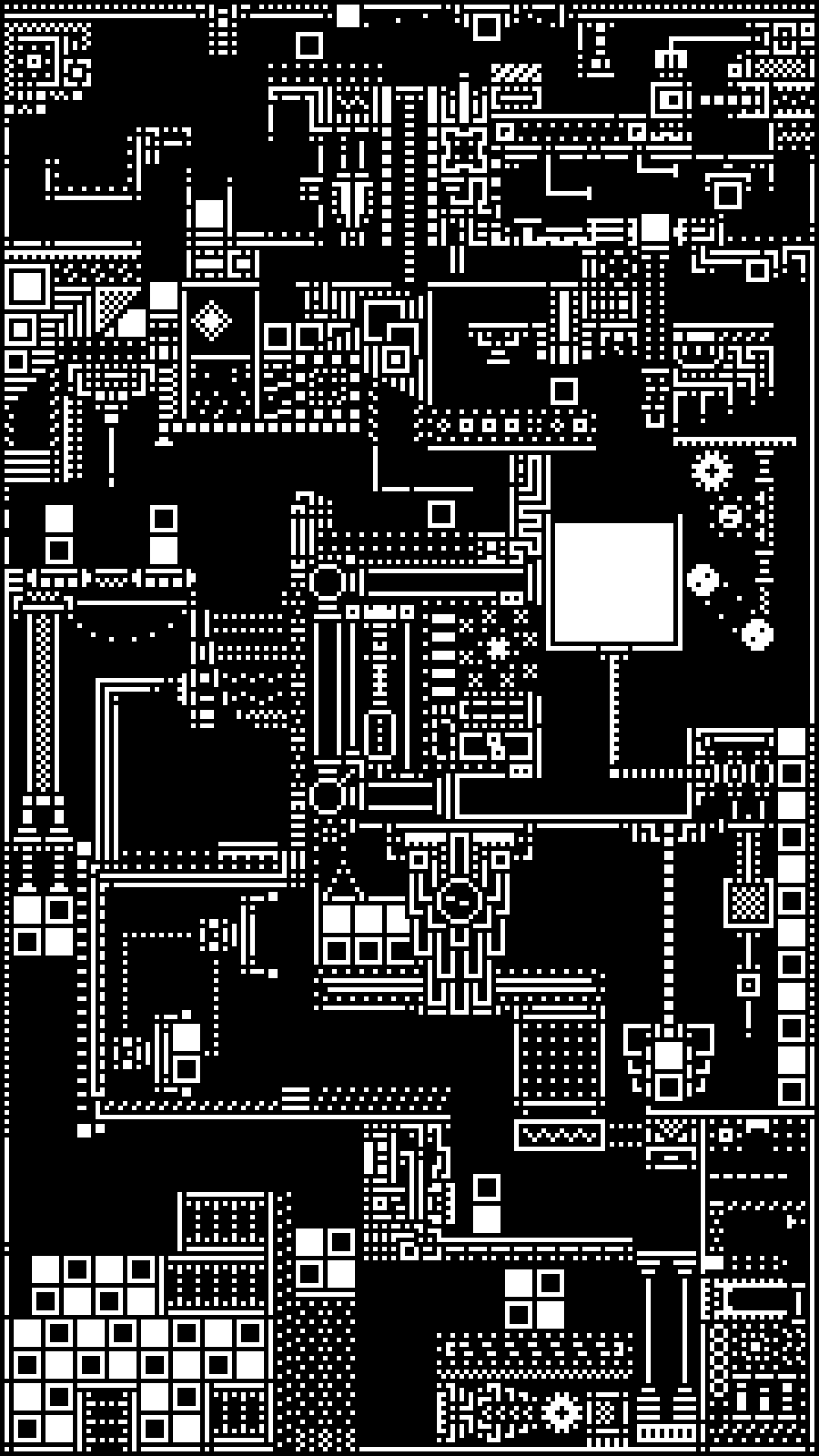 Kristen Roos' creative journey delves into the convergence of art, architecture, and technology, envisioning animated cityscapes that bridge the gap between virtual and physical realms. His recent work marks a significant step in realizing this vision. This endeavor has led Roos to ponder the profound connection between the viewer's personal experiences and the multitude of screens that define our contemporary lives. The coexistence of physical and digital landscapes becomes a central theme, prompting reflections on how his art influences and is influenced by both realms.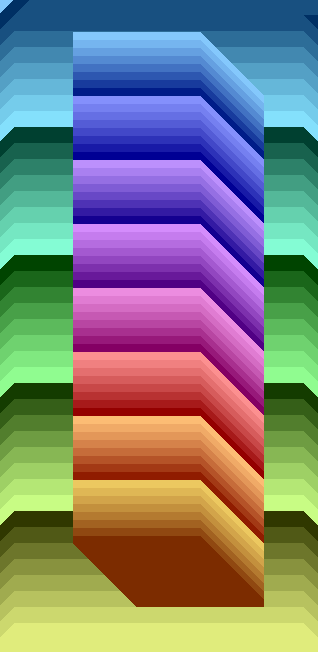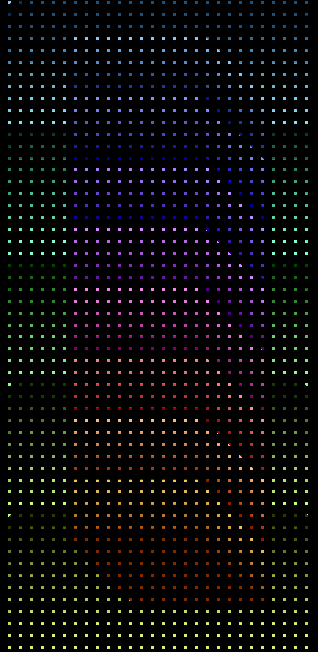 Leander Herzog's new work delves into the intricate balance between randomness and repetition, constructing and evolving modules over time on a minimalist canvas. Inspired by weaving and printing techniques, it translates linear messages into captivating two-dimensional images, each emerging gradually from the algorithmic process. With a focus on the essential grid, the exploration maintains clarity by sidestepping geometric complexities, resulting in a captivating interplay where emergence and transformation from one-dimensional to two-dimensional remain at the heart of Herzog's creative endeavor.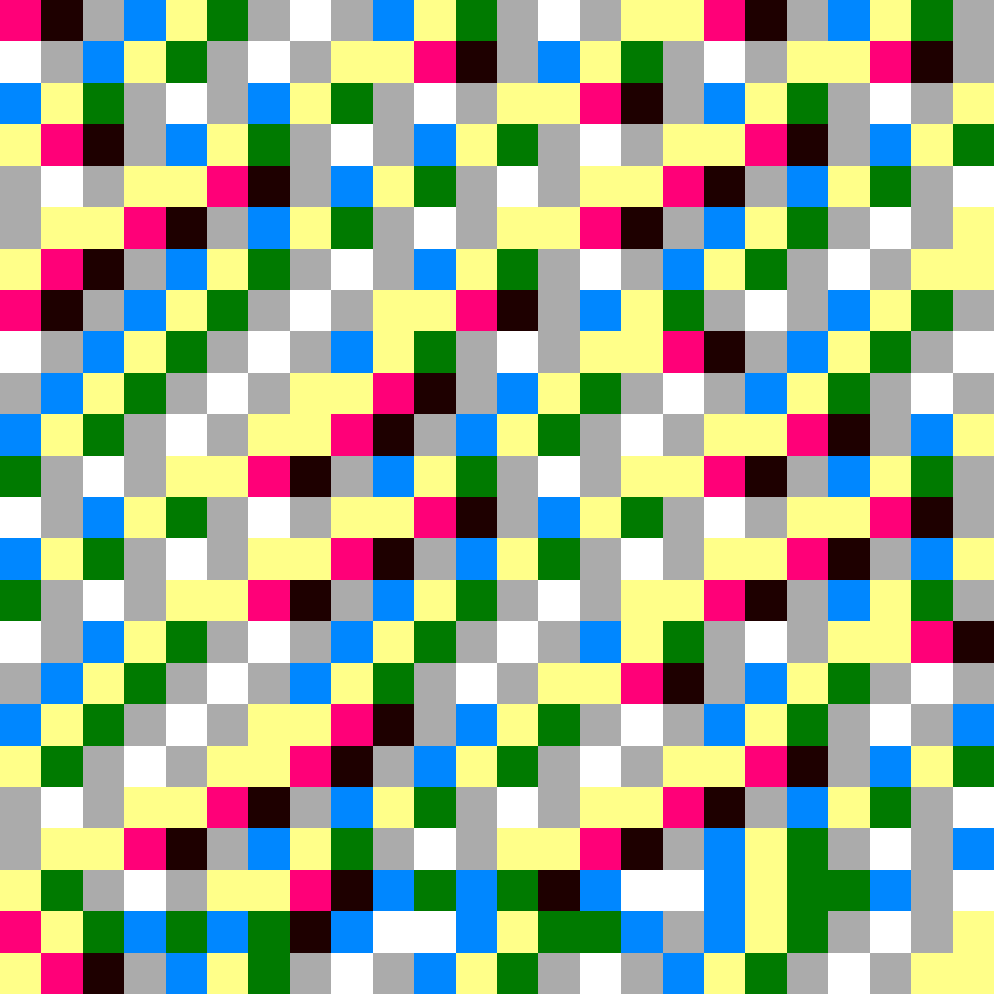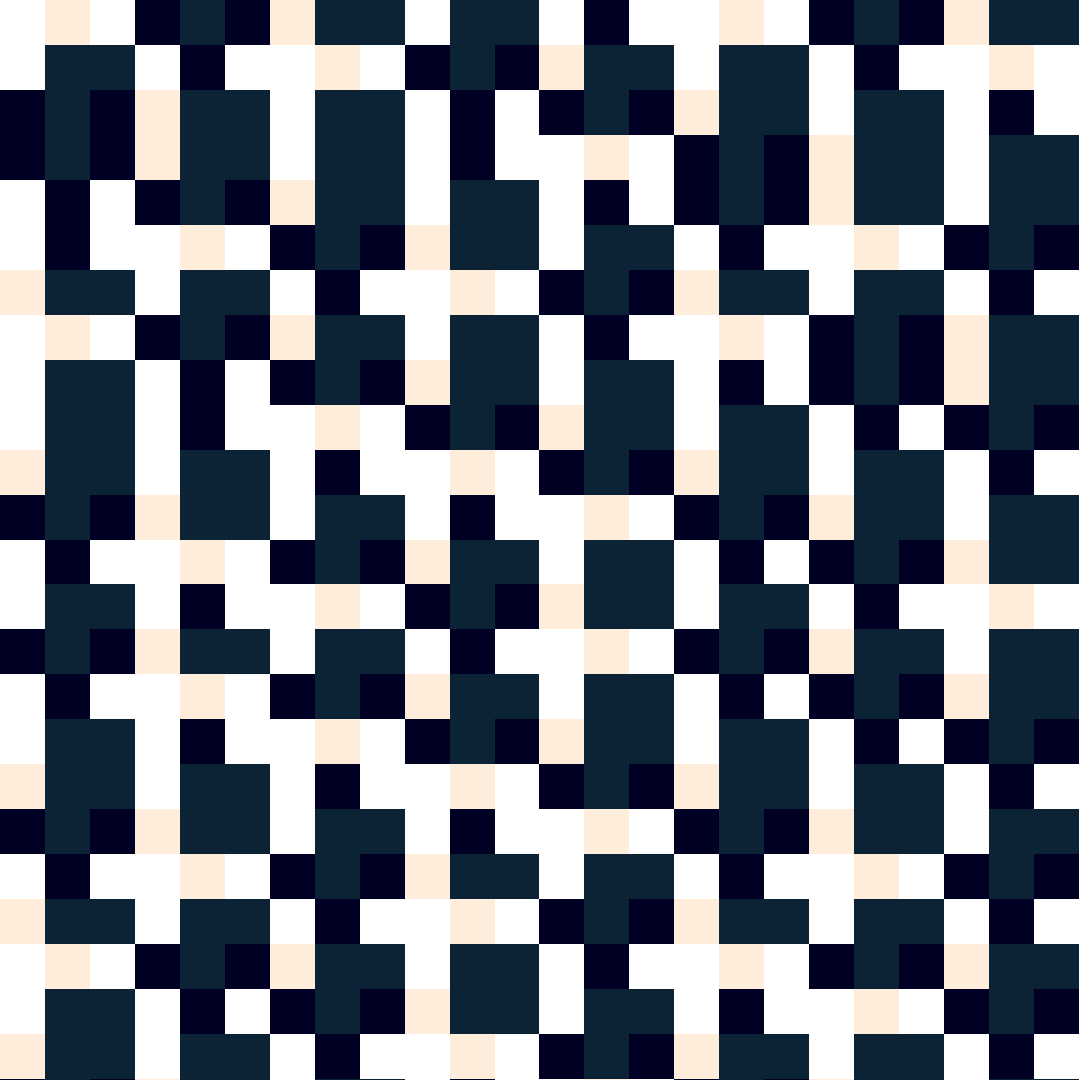 Portal2 by artist Gretta Louw encompasses a video installation designed for the multi-facetted LED screen at SODA in Manchester (UK) and an NFT. The piece comprises a frame-by-frame digital hand drawing based on an AI-generated image, thus fully integrating digital and analogue elements and highlighting the absurdity of the notion of a digital/physical dichotomy in this post-internet age. This approach, fusing old and new technologies, is indicative of Louw's practice, which typically utilises notionally 'opposite' strategies of algorithmic and digital processes on the one hand and a range of traditional textile, embroidery, and painting techniques on the other. Thus unifying art, craft, and tech methodologies, Louw's work examines the overlapping impacts of technologies on society, culture, and environments.
Portal2 comes out of Louw's latest body of work, incorporating embroidered paintings, drawings, digital and moving image works. The work explores the passage of time and how our experience of it can be disrupted or dislocated by sudden, profound transformations in technological, political, or environmental landscapes. In Louw's thinking, portals exist around us at any given time, representing radical shifts in the material fabric of the lived experience. Functional wormholes, they transport us from one reality, or one state of being or understanding, to another.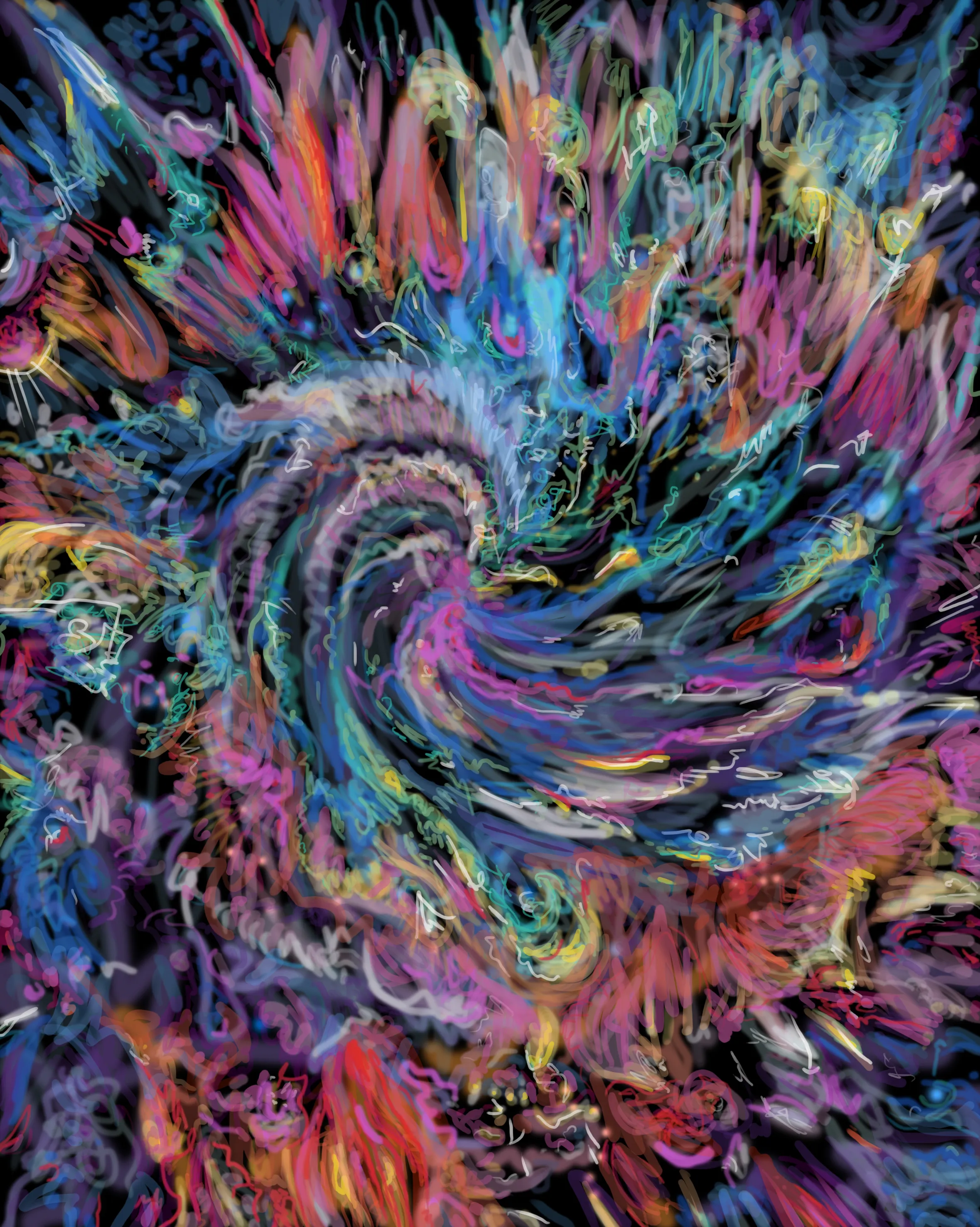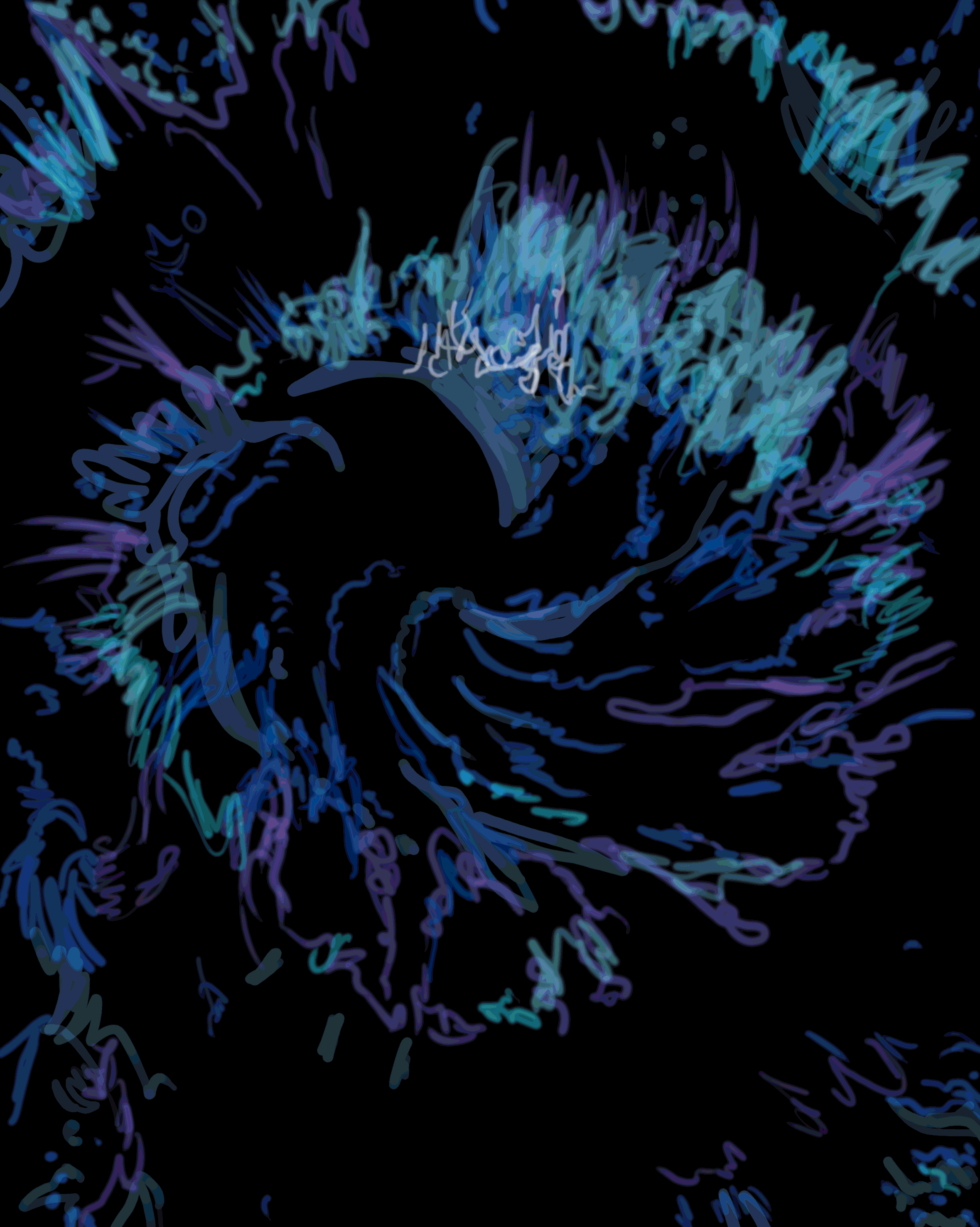 Throughout September 2023, the spotlight will be on a different featured artist each week, as they take over the façade of the SODA building. In a mesmerizing transformation, the building itself will mirror and embody the profound influence of digital technology on our identities. Drawing inspiration from the visionary artistry of Nam June Paik, particularly his groundbreaking creation "Electronic Superhighway: Continental U.S., Alaska, Hawaii," this dynamic exhibition breathes life into the very structure of the SODA building in Manchester. Paik's "Electronic Superhighway: Continental U.S., Alaska, Hawaii" stands as a seminal artwork that encapsulates his visionary exploration of technology, media, and the interconnected world. Created in 1995, this large-scale installation is a vivid representation of Paik's concept of the 'electronic superhighway', which anticipates the hyperconnected digital landscape that characterizes our modern era. The artwork's title, Electronic Superhighway, conveys Paik's anticipation of the internet's potential to connect people across vast distances. The use of screens for each state symbolizes the concept of a digital network linking individuals and communities, transcending geographical boundaries. Electronic Superhighway is considered one of Nam June Paik's most iconic works and a quintessential representation of his artistic philosophy. He argued that electronic communication, not transportation, unites the modern world. The work anticipates the era of digital communication, social media, and virtual connections that define contemporary society. The artwork's themes and concepts remain relevant, as it continues to spark discussions about the role of technology, media, and identity in our interconnected world.
Special thanks to Thomas Dukes and Valentino Catricalà of School of Digital Arts, Manchester Metropolitan University.