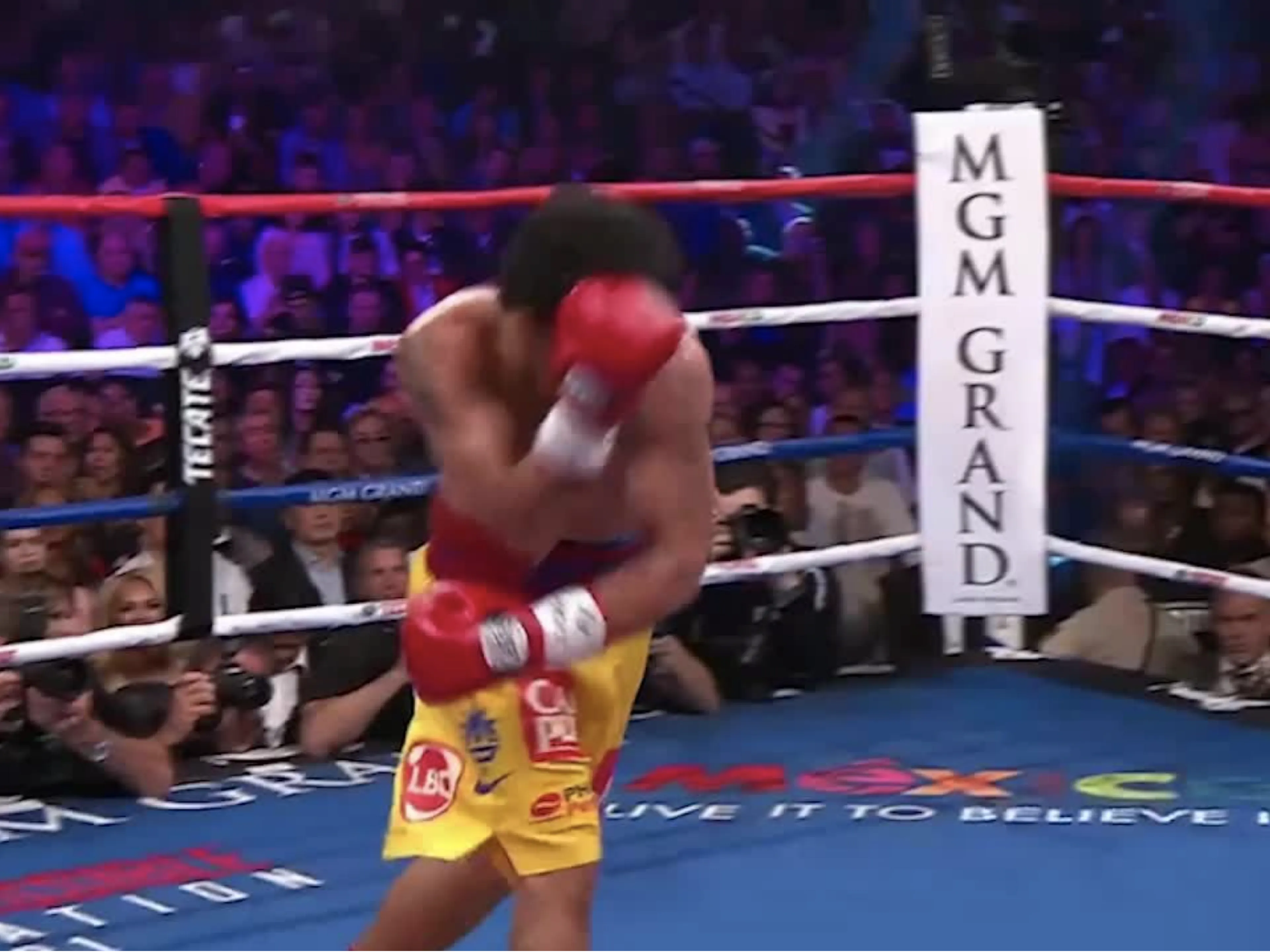 Paul PfeifferVs. (Fight of the Century)
HERE Opening event
Saturday 25th November 2023
4 - 5pm: Jan Robert Leegte with Pita Arreola (Digital Art Curator, V&A)-
5 - 6pm: Haroon Mirza with Kostas Kostas Stasinopoulos (Curator, Serpentine)
6 - 10pm: DJ set by AHMD (Artists Eddie Peake, Prem Sahib and George Henry Longly)
Free & Open to Public
25 - 26 Nov 2023
Address
9 Cork St
London W1S 3LL
Artwrld is pleased to present Fight of the Century a work by Paul Pfeiffer.
The work is part of a collection entitled Vs - a meditation on our collective cultural obsession with mass spectacle and ritual. The series consists of edited footage pulled from two iconic boxing matches featuring the iconic boxer, Manny Pacquiao. This is the artist's first NFT collection.
Paul Pfeiffer has been working across the mediums of video, photography, installation, and sculpture since the late 1990s. His work examines our collective cultural obsession with mass spectacle and the technological apparatuses that simultaneously produce, document and permit the wide consumption of these ritualistic events.
This work is presented as part of HERE, an event dedicated to digital art taking place at 9 Cork Street, Frieze Gallery in London. This event represents an extension of Verse's ongoing partnership with galleries and artists who have shown dedication to fostering the growth of digital art within the contemporary art scene.
To purchase please visit Artwrld.
Vs. exemplifies Artwrld's mission of presenting rigorous, curated collaborations with groundbreaking artists like Paul Pfeiffer on an accessible and engaging minting platform.
The collection Vs includes two long-form video works (each an edition of 5 plus 1 AP) and 150 shorter clips (each unique and variable in duration).
Artist
Paul Pfeiffer
A pioneer of video and computer-based art, Paul Pfeiffer has created celebrated works that sample and re-edit footage from televised sports, concerts, and other mass media events. Exploring the relationship between public spectacle, image culture, and individual and group identity formation, Pfeiffer's work has been included in solo exhibitions at the Whitney Museum of American Art, New York; the...
View artist profile
Curator
Artwrld
Artwrld is an artist-driven organization that believes in building an art world worth inhabiting. They work collaboratively with artists to commission and produce projects that engage broad audiences and explore the emerging possibilities of blockchain technology for creative practice. Artwrldsupports artists throughout the entire process of making new work—from the initial concept to the final...
View curator profile