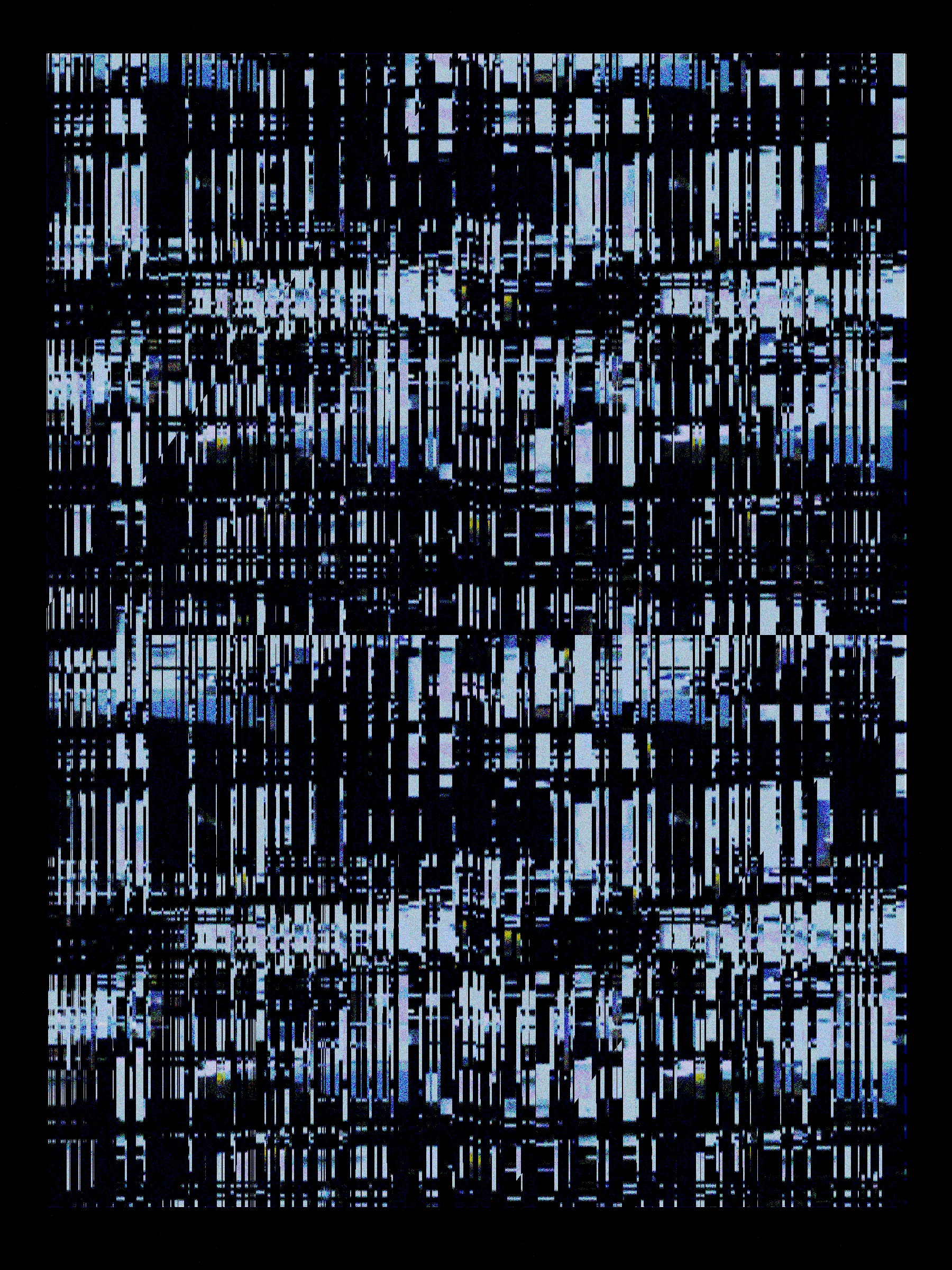 Andreas RauEcho, No Resonance
Mint Pass
20th November 5pm GMT
LIVE Screening
8th & 9th December 8.20pm AEST (can only be experienced at these times)
Melbourne, Australia
Online Screening
verse.works
(mint pass holders only)
NFT claiming window
11-13 December
Live Cinema by HERE & NOW
Echo, No Resonance is a joint creation, an investigation of live performance, between generative artist Andreas Rau and the artistic collective HERE & NOW.
Each artwork minted serves as a unique memory of a live cinematic experience that can only be witnessed once in real-time during the moment of its creation, and only for Mint Pass holders.
The Live Performance By Here & Now
On the 8th of December, the film 'Echo, No Resonance' will be shot, performed, and edited live around the streets of Melbourne and streamed in real-time for mint pass holders on verse.works and in a cinema in Melbourne, Australia.
Directed by Michael Beets and S.C. Wilson, Echo, No Resonance follows a cast of street dwellers whose lives intricately intersect and collide over the course of a single electrifying evening. Follow HERE & NOW on twitter for behind the scenes content as they prepare for the experience.
'Our films can only be experienced live, just once, in the very heartbeat of their birth. To ignite an intimate connection with the audience, where art springs from the echoes of the experience.'
The Art By Andreas Rau
Moments from the live cinematic experience, chosen by an algorithm, will become visual artworks minted on the Ethereum blockchain for each Mint Pass holder. This randomised process elevates both ordinary and extraordinary moments, creating unique echoes of a film that can only be seen once, and never again.
As the film hasn't been recorded yet, watch some test footage below.
Test The Algo (Win A Pass)
Explore the algorithm here.
You are invited to face your own camera towards moments or objects in your life, and let the algorithm transform them into works of art. Share the results on Twitter to enter the possibility of winning a mint pass - please tag @verse_works, @andreasrau_eu, and @hereandnow_exp
Here & Now Founders
100 Reserves have been allocated for Founders. The remaining will go to the public after 24hrs.
Founders Passes: Round 2 mint is open here.
Artist
Andreas Rau
Andreas Rau (b. 1990) is a generative artist exploring the interplay between humans and their physical and digital environments. He works with code and electronics to build bridges between the physical and the digital in a continuous dialog with the machine. His work includes interactive installations, audiovisual pieces and physical artifacts created fully from code. It has been shown...
View artist profile
Curator
NGUYEN WAHED
NGUYEN WAHED is the curatorial practice of Mimi Nguyen deeply committed to nurturing digital art, with the focus on generative and contemporary art practices, and the connection between technology and artistic expression. She serves as an Assistant Professor at Central Saint Martins, University of the Arts London, in Digital Innovation and Creative Director at verse. She also teaches Blockchain...
View curator profile
Curator
Here & Now
We are a group of artists who take culture seriously; we are curious about what virtual experiences can do, and have fun doing it. Founded by Michael Beets, HERE & NOW is known for its constant innovative approaches to web3 technology and immersive experiences. Outside of web3 our films are critically acclaimed for their innovative approaches and have been honored to be nominated and showcased on...
View curator profile