Unpatterned presents
Adi Avidani
Chain Connection
Adi Avidani
Chain Connection
Verse is delighted to present the winner of the Verse Curatorial Competition run in collaboration with the MA Curating Course at Goldsmiths University in London.
The winning exhibition entitled Chain Connection is curated by Unpatterned, a curatorial duo formed by London-based curators Irene Thiella and Tamara Admoni.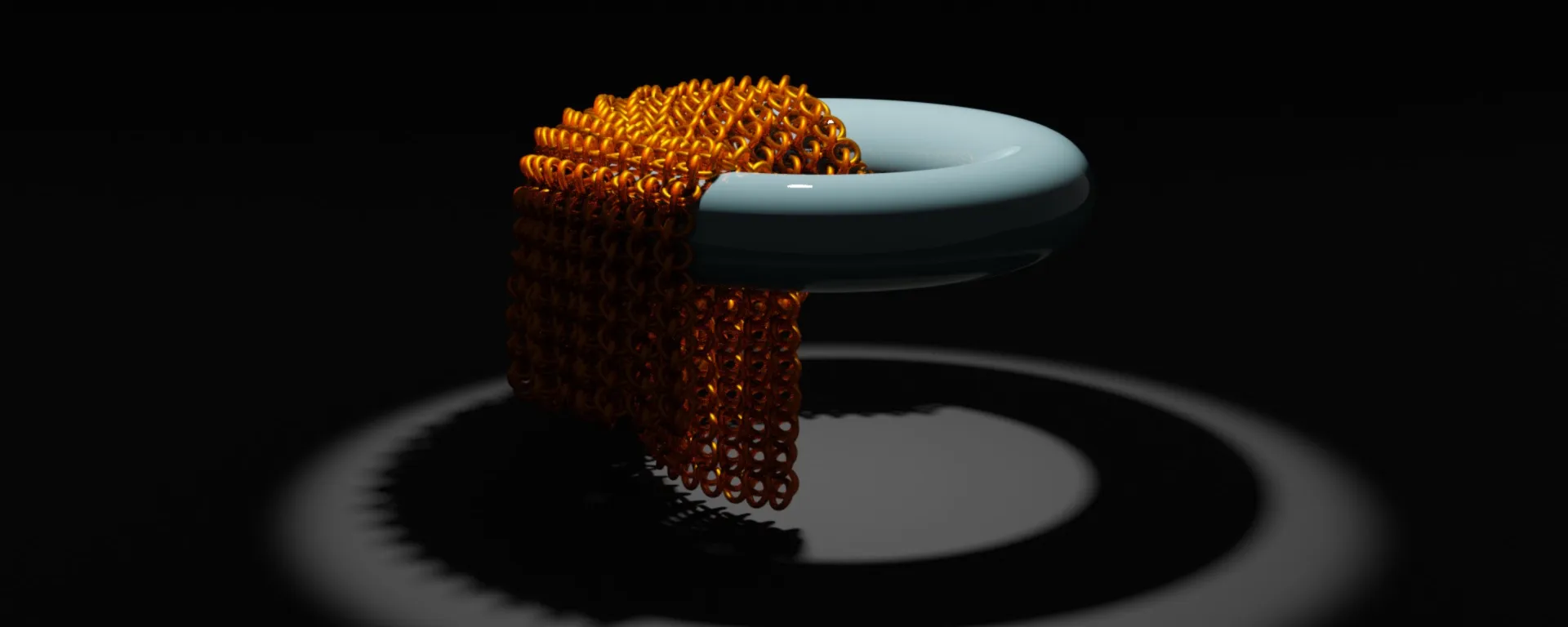 Chain Connection is a solo exhibition of five works by artist Adi Avidani. The exhibition explores human connections at the core - our daily interactions with others, our desires, limitations, fantasies, our intrinsic reciprocity - through shapes, movements, and assemblages.
By creating different kinds of chains and knots, both in ceramic and digitally, Avidani investigates the essence of human relationships with the self, with one another and with our physical and digital environments. These chains and knots, which are the main motives in her work, represent both restriction and confidence. The chain is associated on one hand with binding and imprisonment, and on the other hand with security and consistency. Similar to the chain, our relationships may both shackle us, confining our vision and dreams, or give us support and a sense of belonging. The works invite us to reflect upon our place in the chain and to widen our perceptions of our personal relationships and broader surroundings.
As a ceramic artist, creating NFT works allowed Avidani to reinvent the laws of physics by creating shapes, textures and movements that are infeasible in a physical sculpture. Avidani starts her artistic process with a physical sketch or a small model made by hand in her studio. Then, she plays with the model, testing and stretching its limitations until she finds the right balance in the 3D work. Ceramic, one of the oldest crafts, is one of Avidani's main inspirations. For the artist, combining ceramic with 3D modelling means embracing the ongoing digital changes while valuing wholeheartedly the traditional practice. For her, NFTs represent a new possibility to transcend the physical, both in her practice and in the hope of creating more democratic access to art.
In her works Never Ending Dancing (2022) and Pink Wave (2022), the artist reflects upon our interdependence and mutuality, and the unstable nature of relationships and power relations that keep on mutating and transforming, both in our intimate connections and as a society. In A Chain on a Block (2022) and Falling Ball (2022) she mirrors the way we are all tied through the blockchains. All the works in the exhibition reflect upon the way we are all connected and the possibilities of both declining and rising as a society, arguing that one cannot really exclude themselves from their surroundings. We are all chained together, affecting each other, and can either support or oppress one another; we can choose what will be our role in the chain.
Artist
Adi Avidani
Adi Avidani is an artist based in London, who uniquely combines the craft of ceramics and the digital world of NFTs. In both of her very different practices, she explores human connections and our mutual relationships with the others in the world. The motives of chains and knots represent the essence of human relations with the self, one another, and our environments, and are the main theme in...
View artist profile
Curator
Unpatterned
Unpatterned is a curatorial duo formed by London-based curators Irene Thiella and Tamara Admoni. After first meeting during their MFA studies in the Curating programme at Goldsmiths University, they started collaborating on diverse curatorial projects, including exhibitions, artistic events and workshops. The duo aspires to form new relationships, facilitate access to art and connect people and...
View curator profile