Verse is pleased to present Anti-crash, a metaphysical manifestation of Scerbo's recent philosophical explorations in manipulated photographic form. The series was created using software to pierce the alpha levels in Scerbo's photographs using a digital brush created by corrupting the code, and allowing visual chaos to ensue in each individual work. Anti-crash is a highly personal series, a reflection of the artist's spiritual and creative journey.
The series is predicated on disturbance, instability, confusion, a distraction from logic and reason. It plays on the human fear of losing oneself in the unknown. The focal point of the works in this series is the body, which is distorted and abstracted into an ephemeral state of fragility. Scerbo describes the process of creating these works as a cycle: creation-photo-destruction, creation-photo-destruction.
Scerbo originally hated photography, until he realised it was the one tool that was capable of tangibly illustrating perception through the memory contained in light, he says it was has since become 'the meat and bones of my work, the foundation of my research'. Prior to beginning his career as an artist in 2008, Scerbo studied programming and theoretical philosophy, and his work is influenced by both of these prior passions. The images leave room for interpretation, as all philosophical musings should.
Scerbo describes his art as 'marked by intellectual love, conditioned by the readings of oriental philosophers such as Jiddu Krishnamurti, touched by the spiritual power of directors such as Kim Ki-duk, tainted by the symbolic force of Danh Vo, lost in the memories of Plato's metaphysics, and finally matured inside a bottle of Giorgio Morandi.'
'In my "career" as an artist, I've spent several years indulging in the dangerous craving of visualizing concepts.'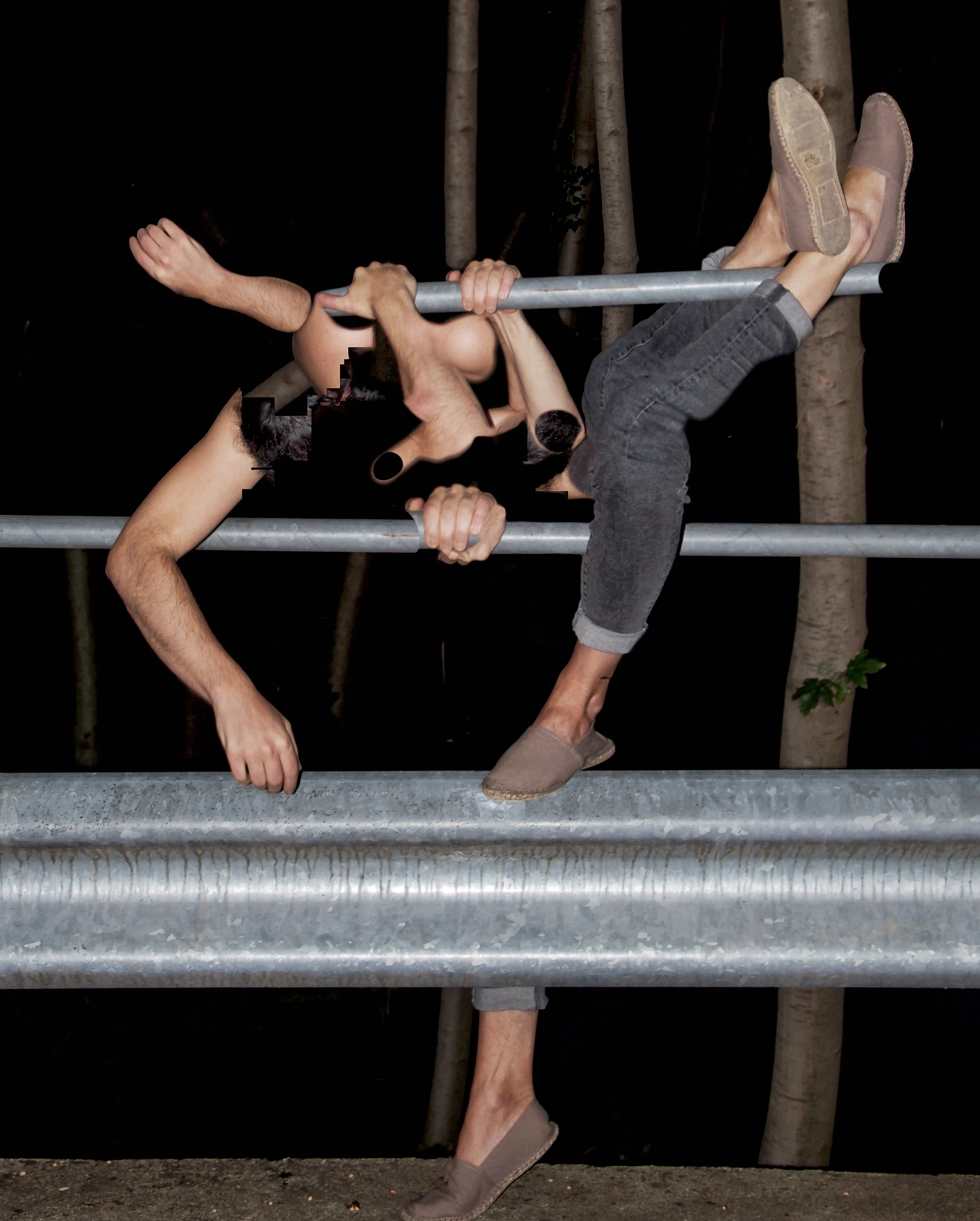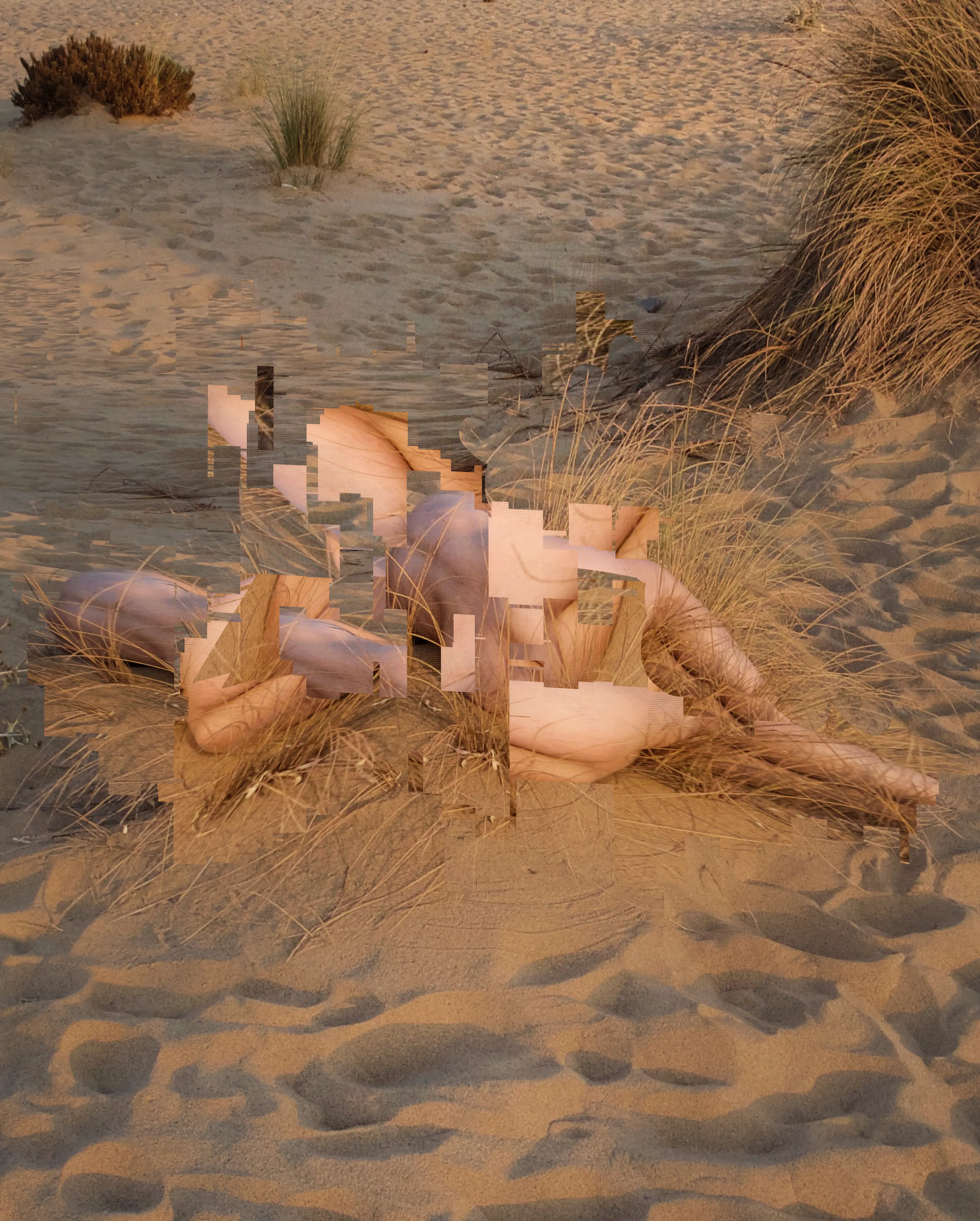 In 2019, Scerbo met a fellow photographer with whom he embarked on a spiritual and physical journey across Italy, that proved to be spiritually enlightening and a creative catalyst that has since fed into his work.
After an extremely delicate year of my life, I walked barefoot on the roads that led me to my homeland: Sardinia. On this magical island, the energy released by meeting street artists from all over the world had overwhelmingly reopened my love for sound, a physical-mystical phenomenon that in that period of extreme fragility, soothed and healed my inner wounds in which I no longer had hopes for the future. Seeing this street life made up of people so charged with innate spirituality, capable of living life at the limit, and simultaneously rebelling against this limit that is imposed by dogma and hyper-regulated by rational boundaries that constantly level the degree of what is "possible / impossible", was something that radically changed my perception of art and of life itself.
All the audio recordings that I had made during the documentation of my artwork have thus far become the main support of many of my shots that have experienced a metamorphosis parallel to my inner change: photography linked to the sound of its creation becomes more than itself, it is the rebirth of a digital piece. New pieces become fragments of time intensified by audio-visual impact that is experienced almost exclusively through this digital tool capable of restoring the real intensity of that artistic moment I experienced firsthand.
Scerbo
Artist
Scerbo
Guiseppe Solinas, known as Scerbo, is an Italian contemporary artist currently based in Biella, Italy, whose practice explores the contradictions between human history and nature. Following a path of computer programming and theoretical philosophical studies, Scerbo began his self-taught artistic career in 2008, experimenting with drawing and oil painting of a strongly metaphysical nature. A...
View artist profile
Curator
Fakewhale
Fakewhale is a leading Web3 project with a long-term vision to empower art and artists through digital culture by combining blockchain technology with high-end curation. This movement's founders include renowned artists within the space, Skygolpe, and Jesse Draxler, who not only laid the foundation but continue to build alongside the community.
View curator profile